Why "Touch" in the Digital Classroom
Written by Mark Anderson
Monday, June 20, 2022
There are lots of reasons why touch devices have been so popular and successful as learning devices in the classroom. Their functionality and responsiveness have meant that whether you're a teacher working with our youngest learners or in the later years of formal education, you can literally have the world at your fingertips.
In this blog written by Mark Anderson, the ICT Evangelist, he discusses why "touch" is great to have in the digital classroom.
Why 'touch' in the digital classroom?
The ability to write on them with low latency so it feels natural and like you're actually using a pen and paper. The quick response times to your touch when choosing options. The super high resolution on the screens means everything you view appears beautifully and in sharp, laser focus.
We know how important closing the feedback loop quickly is to learning, and so functionality such as casting (the ability to share your screen onto a device or have another device share on to yours) means working collaboratively, learning, and sharing together so you can have those powerful peer conversations about misconceptions has never been easier.
The responsiveness of the device and the tools you have on your touch device means that sharing class resources you've generated during the course of a lesson can quickly be shared to cloud services such as Google Drive or OneDrive. You can even quickly share these via a QR code for your learners to access on their devices to access them for spaced and retrieval practice at a later date with the touch of a button on the display.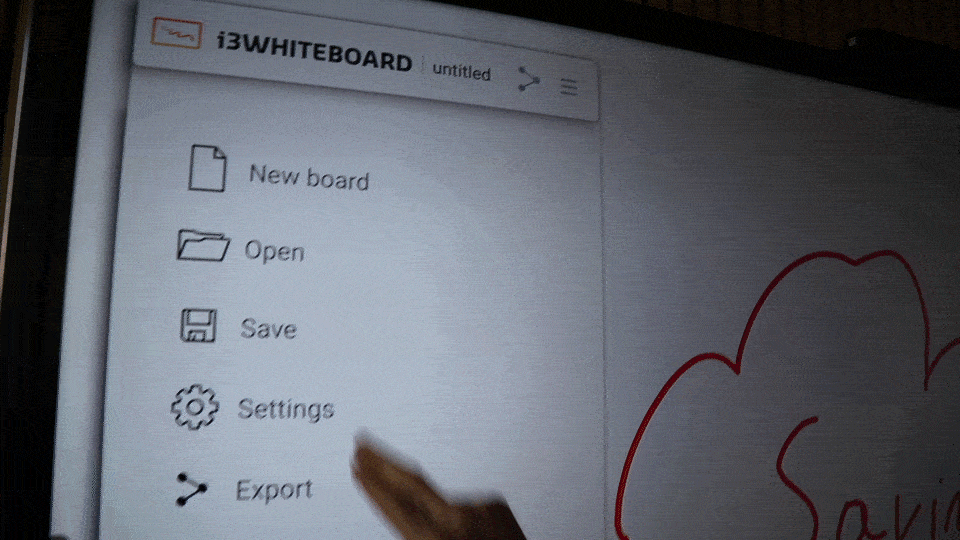 So what?
You might be forgiven for thinking I'm talking above about the latest iPad, but I'm not. I'm sharing about the latest devices from the leading interactive touch display provider, i3-Technologies.
Much of my frustration with using interactive whiteboards of yesteryear has been the lack of functionality to do many of the things shared above, and don't get me started on implementation and training. Well, not anymore.
Let's take the superb i3SIXTY 2 as an example. This portable and rotatable modern take on the flipchart sees a 43" screen with some literally superb features to support teaching and learning activities in the classroom, all of which are built upon the features of the bigger, more traditional interactive display units, such as their i3TOUCH interactive touchscreens.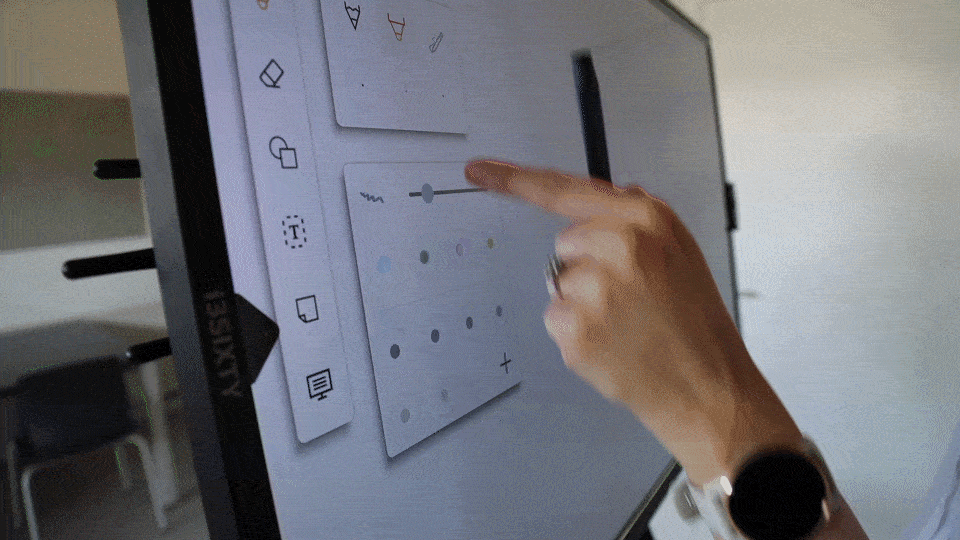 Including the latest technologies (such as the Octa-core Android engine) means the display is super-quick, responsive, and clear. The ability to rotate 90° so you can work how you want, when you want, is important in you being able to get the most from your investment. If you're efficient, you're more successful, and devices such as this help you to do that.
The powerful i3STUDIO software suite that comes with the board gives you all the tools you need to deliver your lesson activities such as its whiteboard, annotation options, wireless presenting and built-in video conferencing, and free updates for life, you'll always be covered.
If you're teaching in a hybrid setting, the display comes with 8 omnidirectional microphones with both noise suppression and a pickup reach of 7 meters, it means that nobody will be left unheard in the classroom setting. And if some of your learners are at home, don't worry – the optional 4K camera has you covered so that you'll always be visible to your learners at home too.
And your point?
Touch is an integral part of the successful use of digital technologies in the classroom. We expect it from our handheld or laptop form-factor devices, so we should also expect similar functionality, ease of use, and efficiency options from the other surfaces upon which we learn and interact.
Technology is at a point now where we should no longer have to worry about it working; support colleagues with their ongoing professional learning in the ways the technology can be used, share the best ways they can promote learning such as through pupil practice, explanations and modeling or formative assessment and support with the infrastructure to make it work and see the returns on your investment.
To sum up…
Touch is one of the cornerstones of our six senses. Of our six senses, it is the first to develop in a human fetus and is important for sensory perception. As children, we use touch to learn about the world around us.
Touch is the one sense that you just can't turn off. You can close your eyes and imagine what it would be like to be blind, close off your ears, close your nose – you can't turn off a touch.
Touch enables us to make connections that would otherwise be difficult to make and as such, devices that facilitate that responsive and tactile approach to their use, make for better connections.
So, when it comes to thinking about what you'll next be looking at in your classroom to support teaching and learning, make sure that touch and that ability to interact, connect and collaborate with the technology is baked into the very heart of what you're using.
Devices such as the i3SIXTY 2 have touch running right through them like a stick of rock and with instant access, the features and functionalities to make use simple, intuitive, and responsive with all of the benefits that using technology can bring when comparing digital to the analog alternative.
To learn more about our interactive solutions for education, take a look here. Interested in reading more from Mark Anderson's Blog? You can read it here and follow him @ICTEvangelist.
---