FUTURE-READY
Meetings & teams equipped 
 for today and tomorrow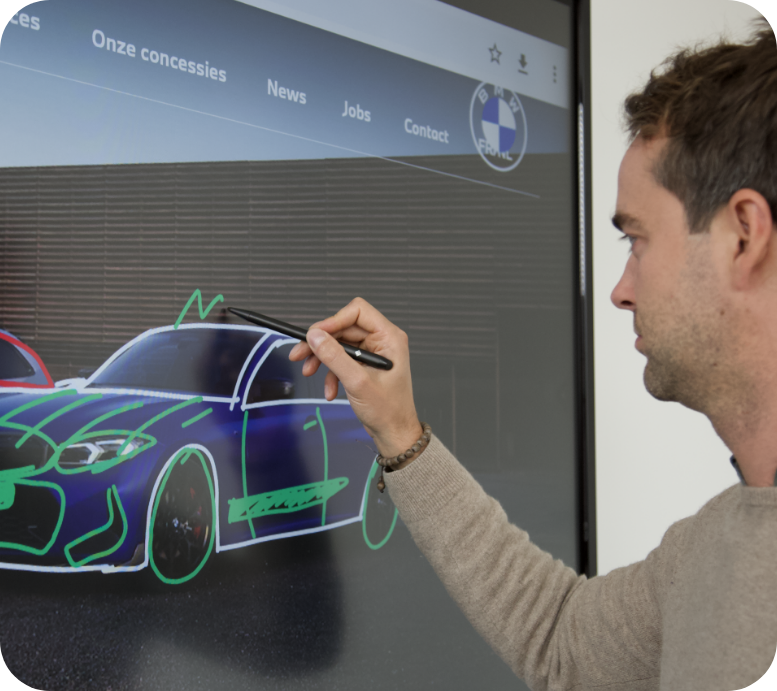 Great support for any presentation
"i3TOUCH is a great support for any presentation. Say, in the middle of a presentation, you want to elaborate on your idea – press a button, and you have the whiteboard open to write and draw. Good for finance, business strategy, creative processes."
Alexis Verbeke, Owner at Sovilux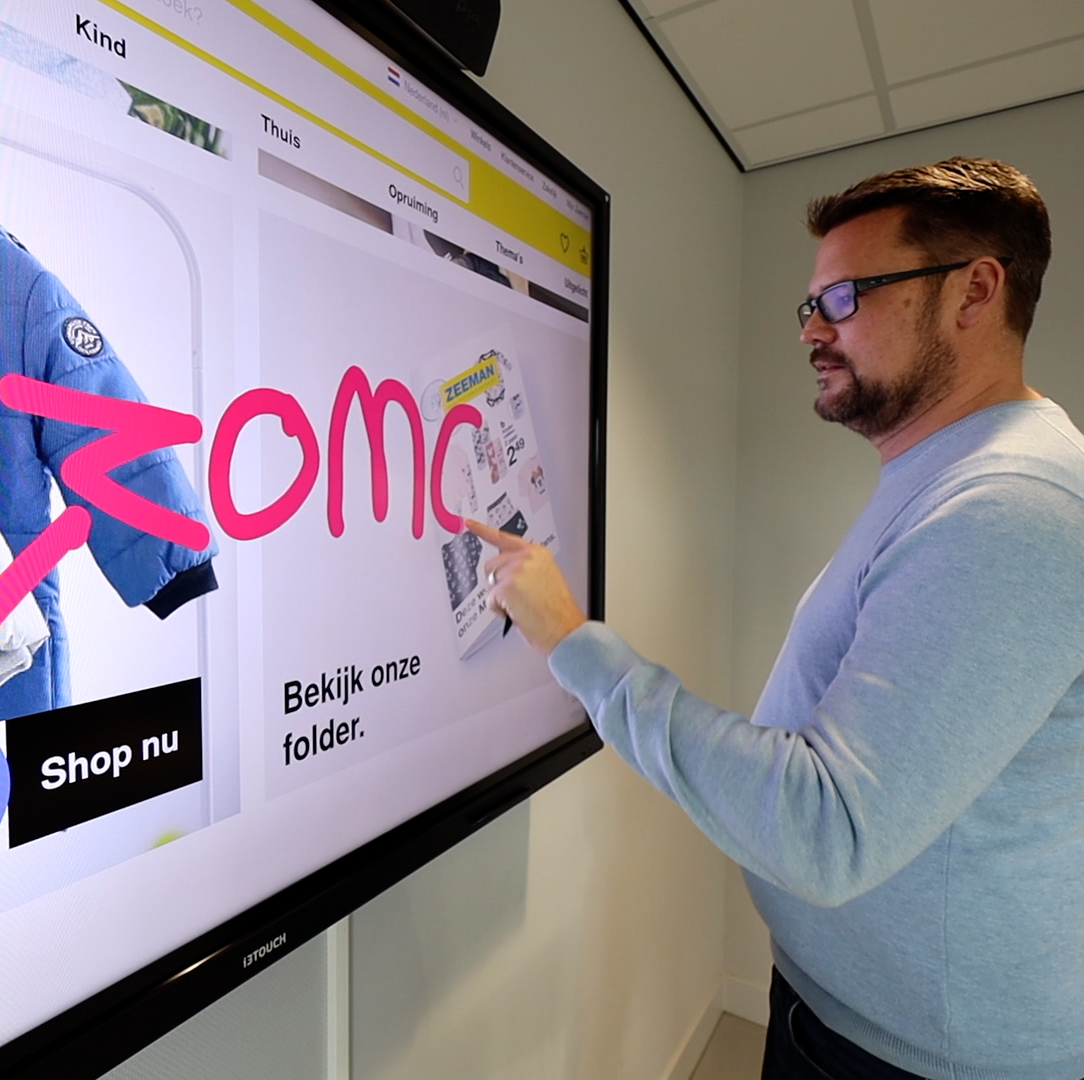 Digitize drawings and brainstorms
"The annotation and whiteboard functions are amazing! Now we can digitize drawings and brainstorms for a new product through the i3TOUCH, send them to a computer, or keep them in Teams or OneDrive rather than losing them."
Pieter Planqué, Facility Manager at Zeeman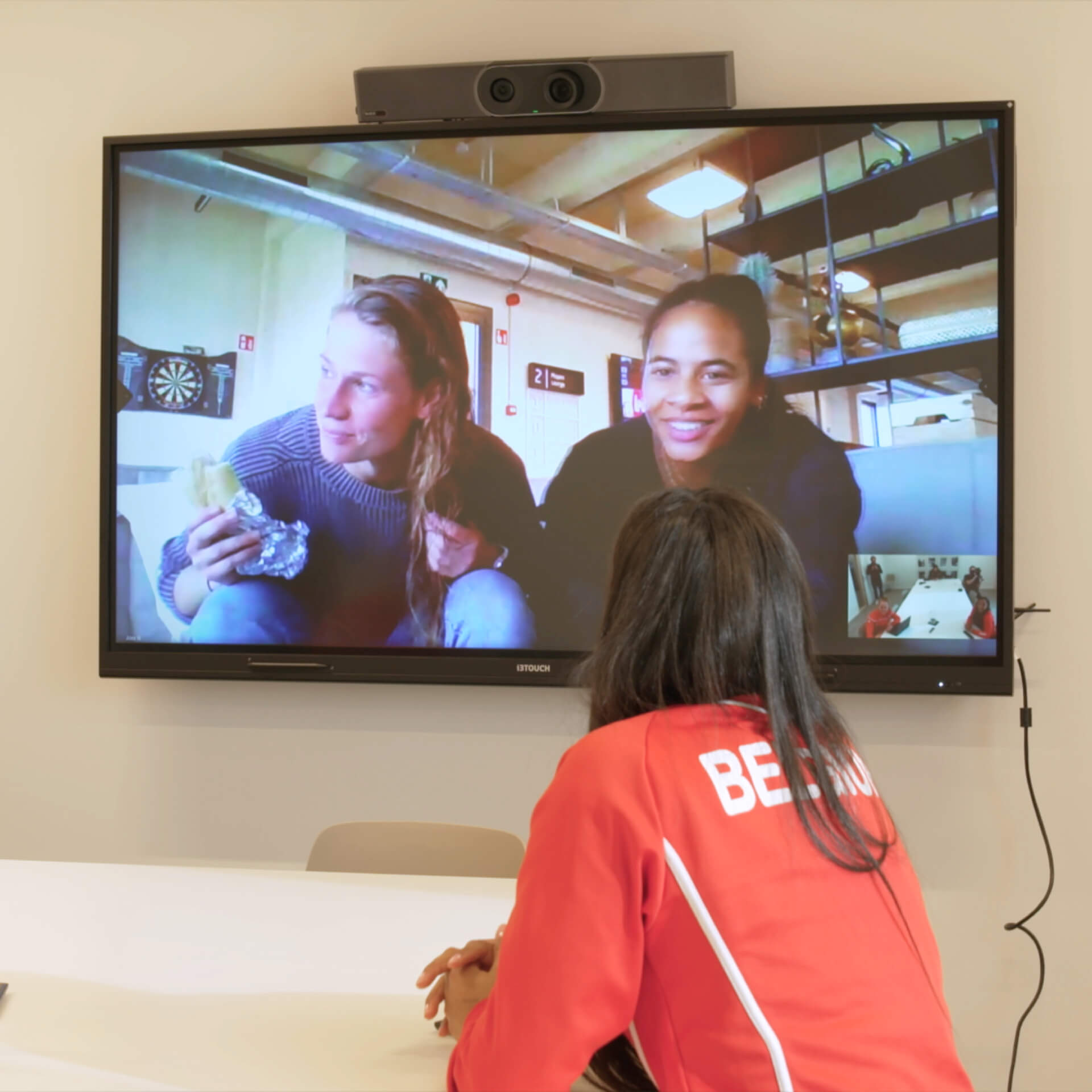 We've implemented i3TOUCH displays for the National Hockey Federation Center of Excellence in Belgium. For instance, team members can videoconference via the interactive display with specialists working with national teams from Australia. They can view the game footage, draw explanations on the display and share them.

Rudi Van Laer, CEO Classo N.V.
Easy Management & customization
Find the right fit for every team
Collaborate with your teams across devices, platforms, and time zones. An interactive display with a flexible ecosystem lets you and your team choose the tools that fit best.
Third-party compatibility
Our third-party compatibility provides flexibility for your office or meeting space. Use the ones you already know and love.
Homescreen customization
Customize the display to have everything you need on the home screen so you can get started on your big ideas with just one touch.
Remote Display Management
Remote Display Management takes all the stress away regarding security and updates. Manage your fleet in one simple dashboard.
For every type of meeting
How interactive displays are used in meetings
More than 80% of companies operate with a mixed present workforce, some working remotely and some from the office. Remote attendees are dialed in on a speaker in the middle of the table, but it's hard to tell who is participating or share any presentations with them. 
The right meeting room ecosystem is crucial in ensuring that everyone is fully represented, and connections feel natural. A meeting room ecosystem is the technology, including hardware and software, that creates productive and engaging hybrid collaboration. By equipping meeting rooms with the right tools that work together, you can count on an optimal collaborative experience. 
---
A special breed of hybrid meeting is when you need to start it from your computer, rather than the devices in the room. With Bring Your Own Meeting (BYOM), we walk into a meeting room with a personal device to start the meeting. You lose time setting up your meeting, logging in to a certain platform, finding the right cable or running out of battery.
Using your laptop, an interactive display, and an integration like Barco ClickShare, you can instantly extend the capabilities of your device and start a meeting with remote and in-person participants instantly.
---
When someone says meeting room, what comes to mind? Usually a large table, uncomfortable chairs, and a whiteboard or flipchart. The attendees usually have a mix of notepads, laptops, or mobile phones. Once the meeting is over, content is erased from the board or removed from the flipchart and lost, unless someone is kind enough to send a follow-up email. 
With the help of collaborative technology such as an interactive touch display equipped with an infinite whiteboard, video conferencing, annotation, and integrated productivity apps, you can be sure everything is seen, and everyone is heard. With one touch knowledge can be shared and stored instantly and best of all – no cables are required. 
See a few of our case studies
More resources for Professionals