Our stories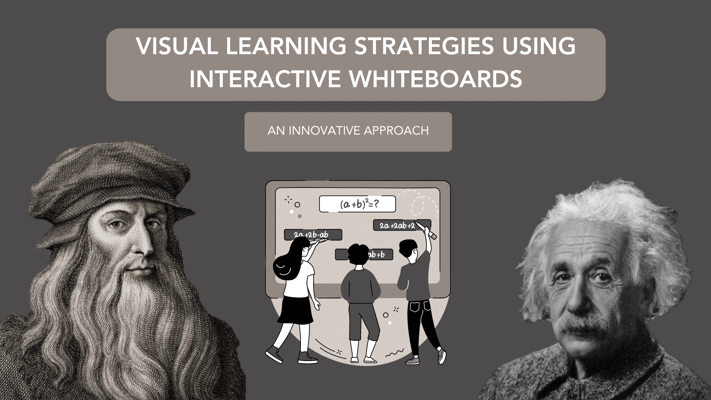 Visual learning strategies using interactive whiteboards: an innovative approach
This article discusses various visual approaches to problem-solving and its potential application in digital classrooms. It emphasizes using interactive displays, multimedia, and collaborative tools to promote active visual learning and digital storytelling and cater to diverse learning styles.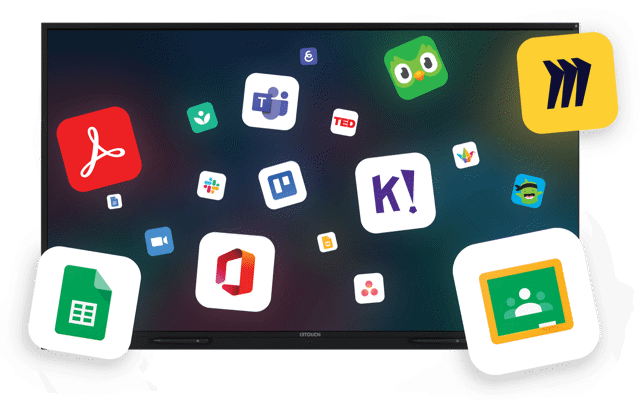 10 Best Educational Android Apps for Your Smartboard
Interested in utilizing Android apps in your classroom? Ensure the seamless integration of these apps with your interactive display by checking out our curated list of top educational apps. Discover how to transform your teaching and engage your students like never before.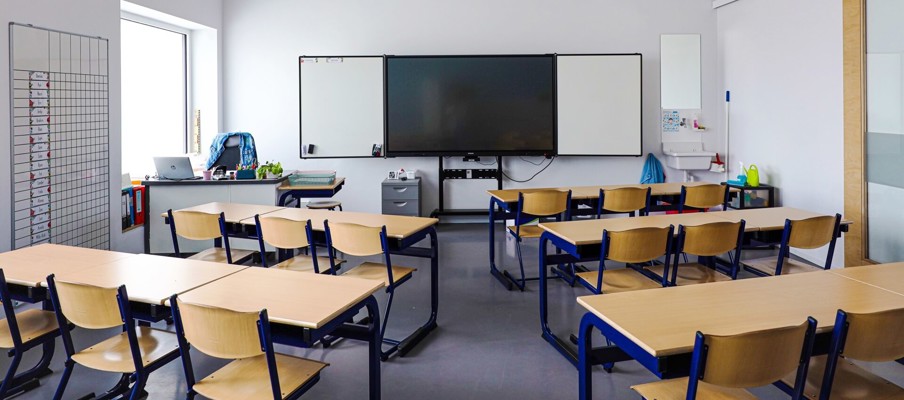 5 Critical Skills Students Need in the Digital Classroom
The article identifies five crucial digital skills for students: digital problem-solving, digital creativity, collaborative learning, active digital citizenship, and applying digital skills across various subjects.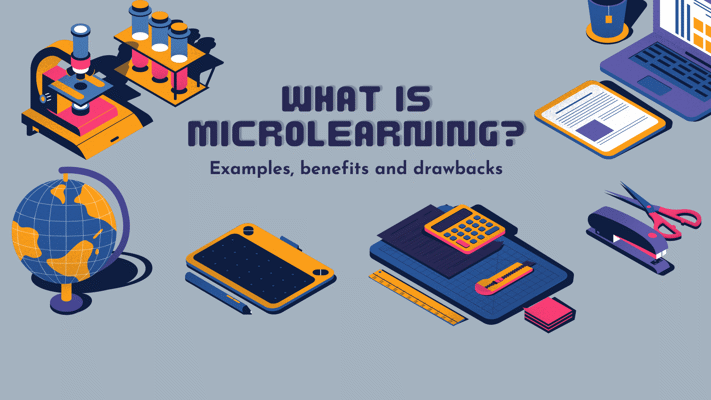 Exploring microlearning examples, benefits, and drawbacks
This article provides an in-depth look into microlearning, an adaptable educational strategy that delivers concise, digestible content for efficient and engaging learning experiences.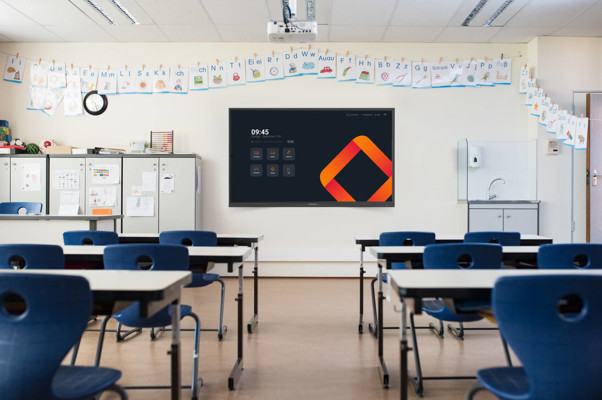 5 Proven Ways Interactive Whiteboards Improve Learning Outcomes
In this comprehensive analysis, we explore the tangible benefits an interactive whiteboard brings to the classroom. Research has found that interactive whiteboards contribute to better student achievements, make learning more engaging and cater to diverse learning styles. We also analyze the challenges that come with interactive whiteboards, and propose sensible solutions.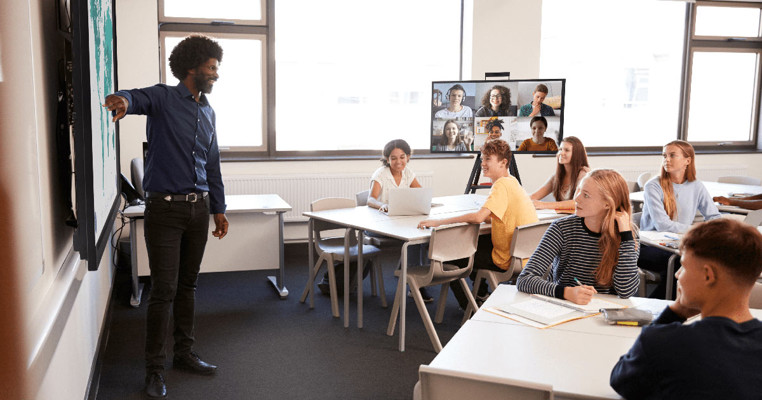 Welcome to the Hybrid Classroom: A Comprehensive Guide
Discover the power of hybrid classrooms in revolutionizing education! Learn how to set up, optimize, and overcome challenges in a hybrid learning environment.
Interactive Learning with Technology: Advantages and Real-Life Applications
Are you curious about what interactive learning is? Find out how using technology in the classroom can lead students to be more engaged through interactive learning.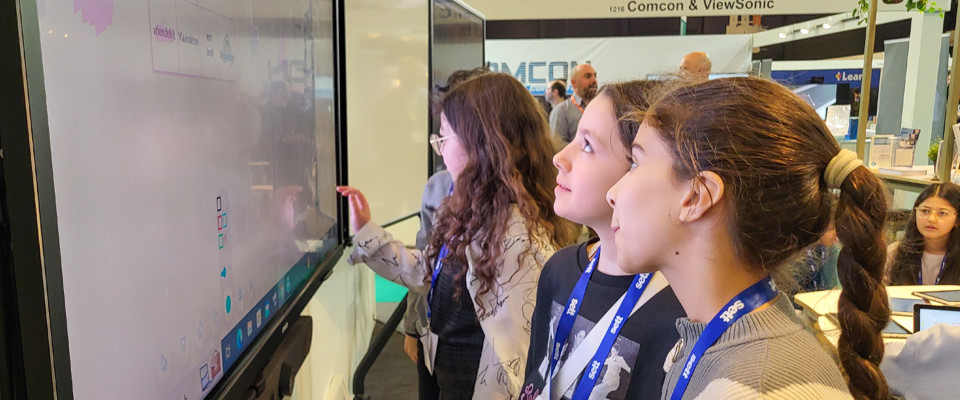 Wednesday, March 22, 2023
The Power of Digital Whiteboards: Enhancing Learning with the Whiteboard Function
In this article, we explore the impact of digital whiteboards, explicitly focusing on the whiteboard function in Interactive Flat Panels (IFPs).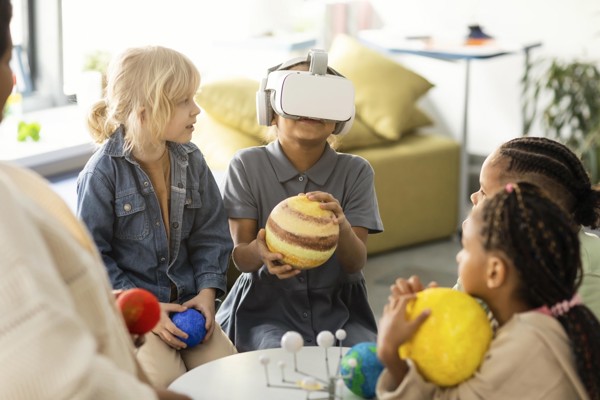 Tuesday, February 28, 2023
VR in the classroom: benefits and drawbacks
Discover the benefits of using virtual reality (VR) in education. Learn about practical applications of VR in the classroom and understand its challenges.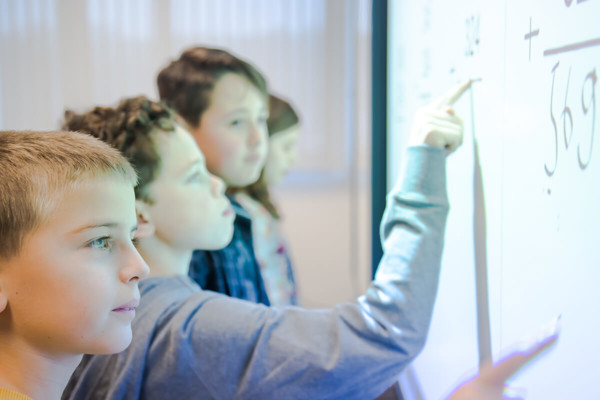 How to successfully implement digital tools in the classroom?
Integrating digital tools in the classroom can be easy! Learn about a strategy you can adopt to include technology in your classroom.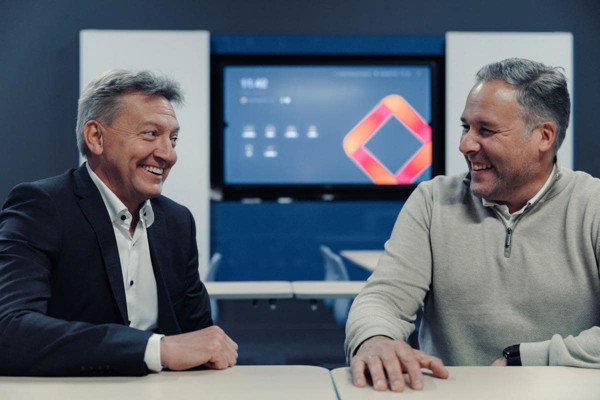 Digital game changer i3 innovates with interactive blackboards
In a recent article published by Trends Magazine, our CEO, Chris Colpaert, and our Director of Product Development, Lars Van Sweevelt, discussed making education more digital.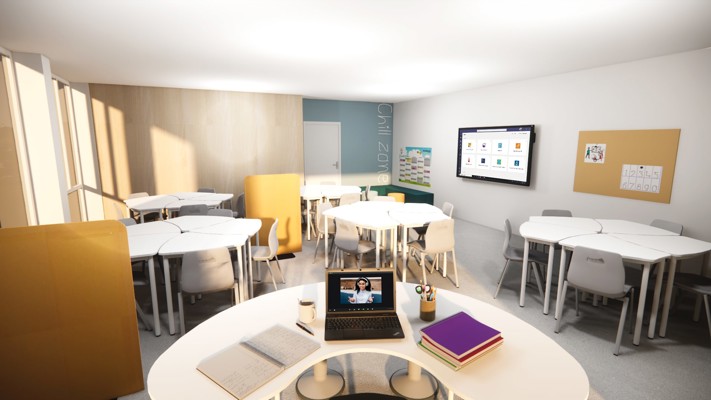 Is Microsoft Teams Built for Education?
Mark Anderson, the ICT Evangelist (@ICTEvangelist) discusses Microsoft Teams and how it fits into education environments.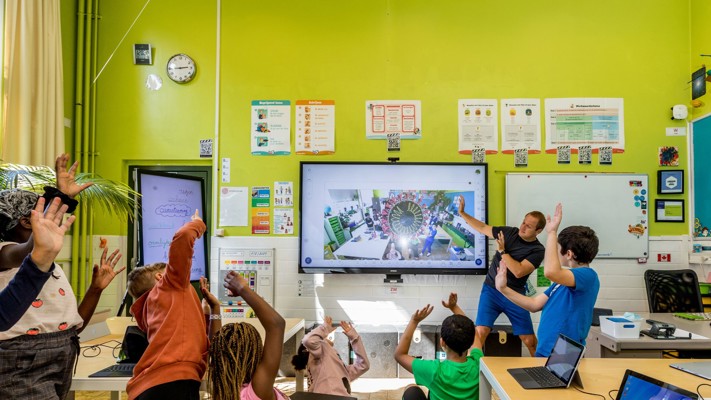 Why "Touch" in the Digital Classroom
There are lots of reasons why touch devices have been so popular and successful as learning devices in the classroom. Mark Anderson, the ICT Evangelist talks about why "touch" is great to have in the digital classroom.
Inspiring Learning Environments with Future Classroom Lab and i3-Technologies
Created in 2012 by European Schoolnet, the Future Classroom Lab (FCL) is an inspirational learning environment in Brussels, Belgium challenging visitors to rethink the role of pedagogy, technology, and design in their classrooms. i3-Technologies has been a partner of FCL since 2021.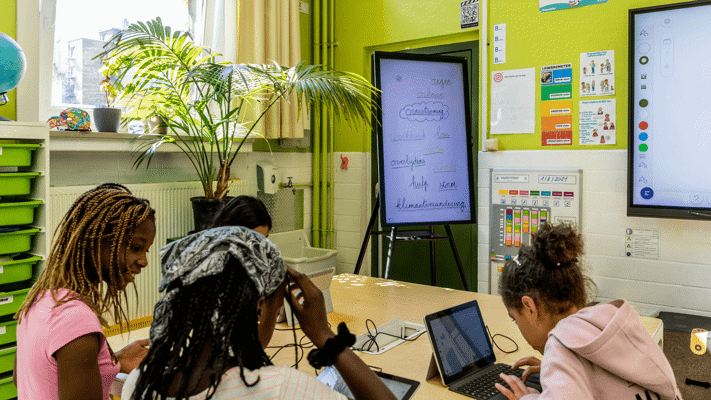 How the i3SIXTY Transformed Our Classroom: Omnimundo School Antwerp
Omnimundo, a primary and nursery school in Antwerp, Belgium, was one of the first adopters of the i3SIXTY digital flipchart. We asked Olivier Dijkmans, a teacher at Omnimundo and an i3ALLSTAR, some questions about the i3SIXTY.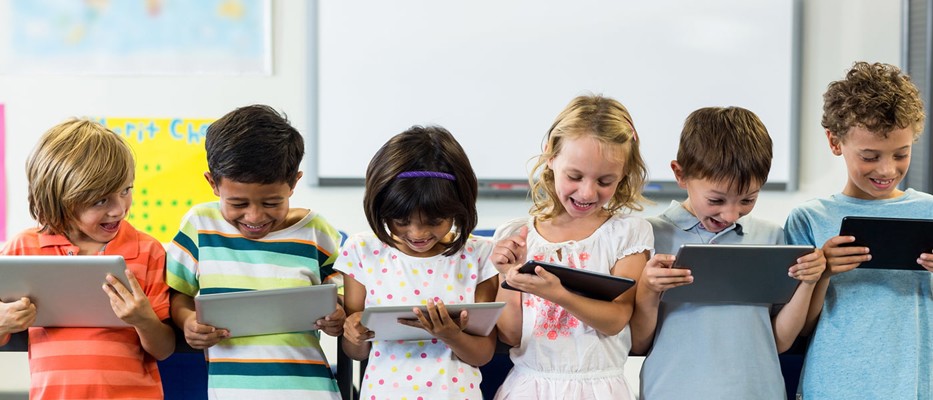 10 Ways to Use Technology in the Classroom
Looking for some tips on how to use technology in your classroom? In this blog post, we give you 10 activities you can do in your class using easy web technologies.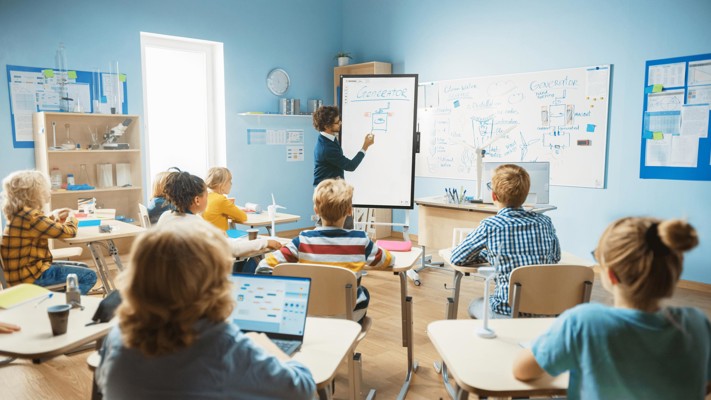 Interactive Screens for Education: The how, why, and what you need to know!
Interactive screens for education have developed massively in recent years, they provide many affordances for learning, engagement, and activity in classrooms.