Education Technology
The ultimate toolkit for your classroom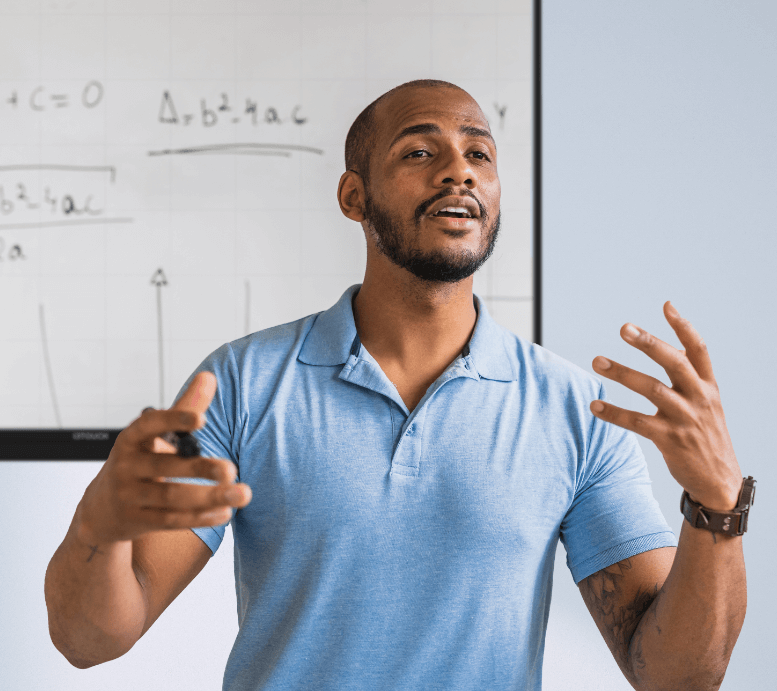 The all-in-one 
 teaching tool
INTERACTIVE DISPLAYS FOR EDUCATION
The i3TOUCH has been created with educators in mind so they can focus on what matters most — teaching.
Bring lessons to life with a multitude of apps and tools available at your fingertips. With various sizes and mobility options, there's an i3TOUCH for every classroom.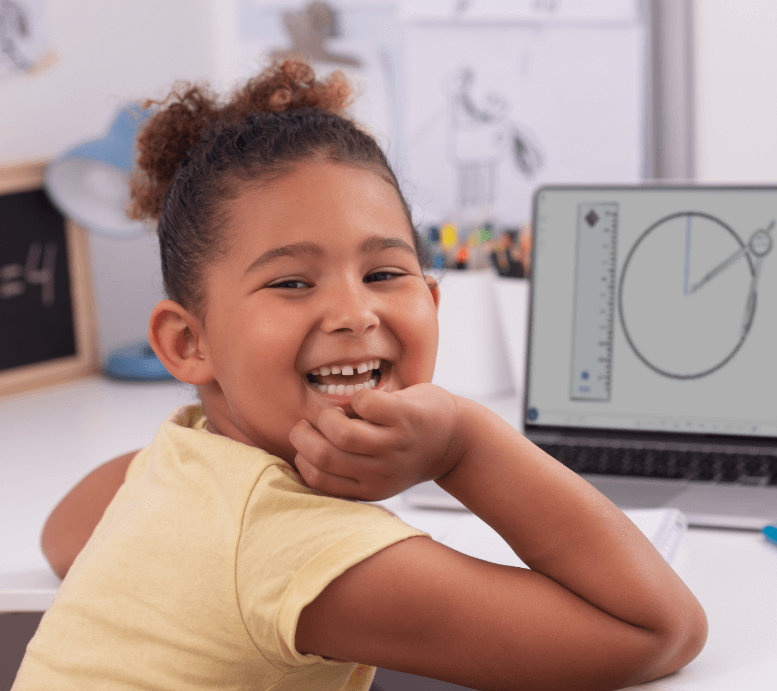 Build your lessons 
 with i3LEARNHUB
Lessons inspired by teachers worldwide
Using our interactive teaching software, you can bring your lessons to life with 3D models, gamification, pre-made lesson plans or templates, and so much more.
There are exciting activities for every age, from active learning to augmented reality.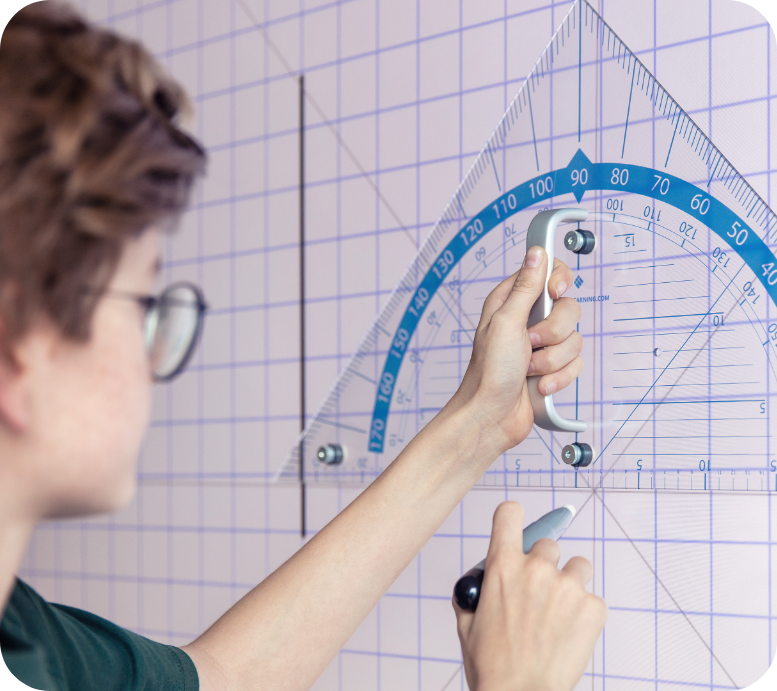 Augmented reality tools
Compass, ruler, protracted triangle
Teachers can enjoy using a traditional, physical measuring tool while i3LEARNHUB digitally optimizes their drawings. The software provides snapping guidelines to ensure optimal accuracy and make it easy to draw large objects.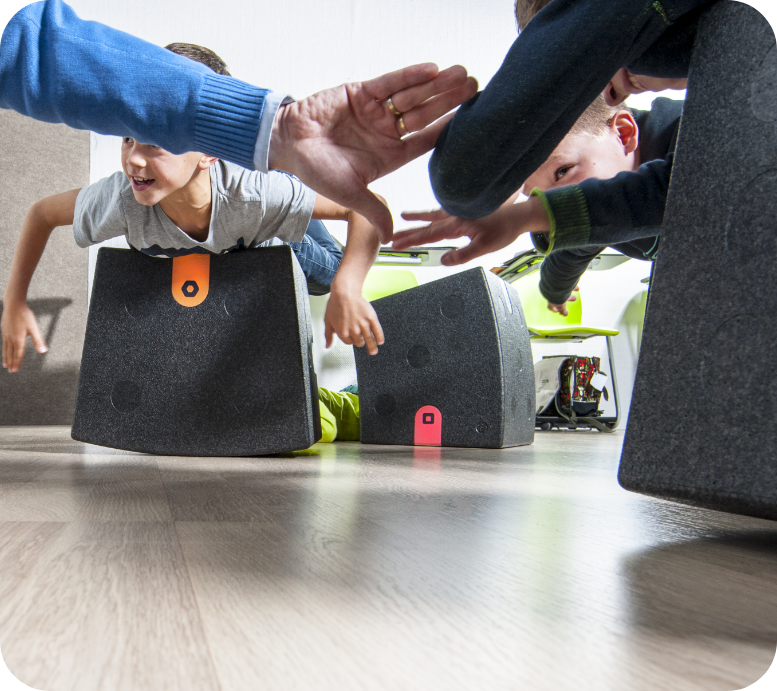 Get your classroom moving
INTERACTIVE LEARNING WITH IMO-LEARN
iMO-LEARN is an active sitting cube designed to promote active movement in the classroom. It combines both analog & digital features to give students many opportunities to learn by moving.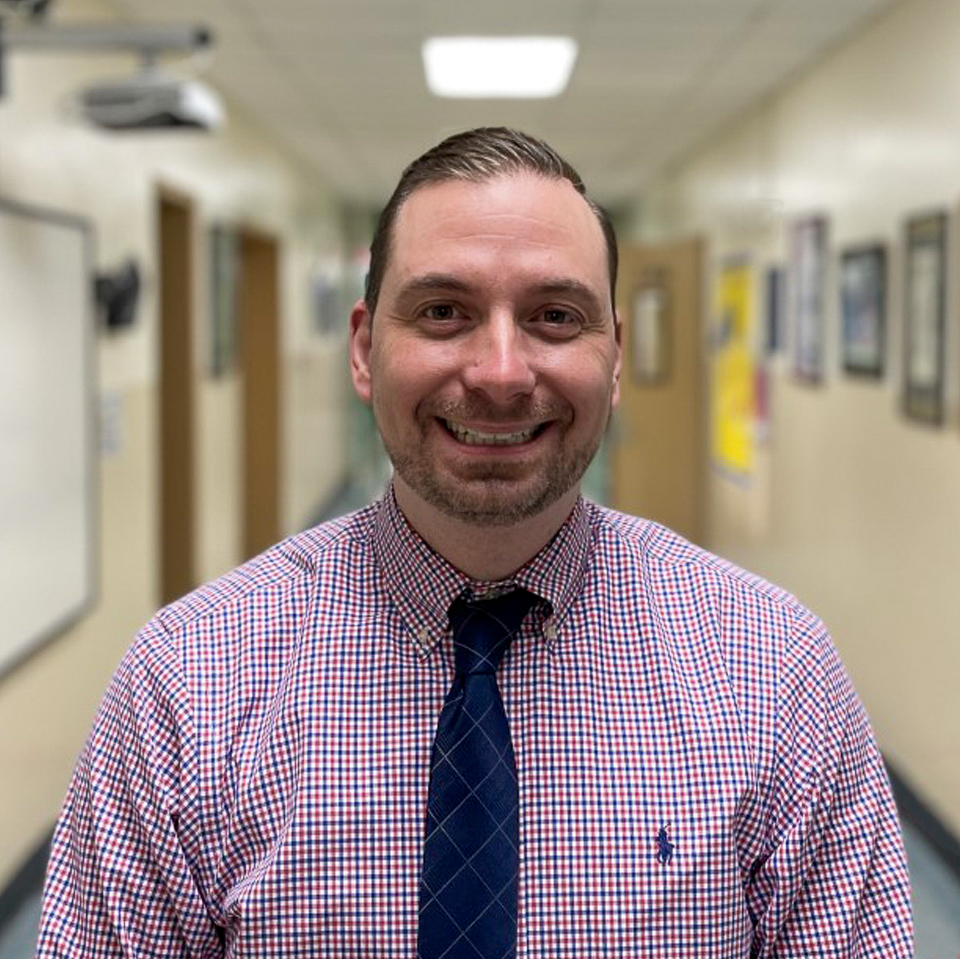 Student engagement was one of the challenges my district faced. i3-Technologies really brings that out of them. The students are collaborating, engaged, and excited - your products make learning fun.
Mark Onorato, Director of Instructional Technology
Valley Stream School District, New York.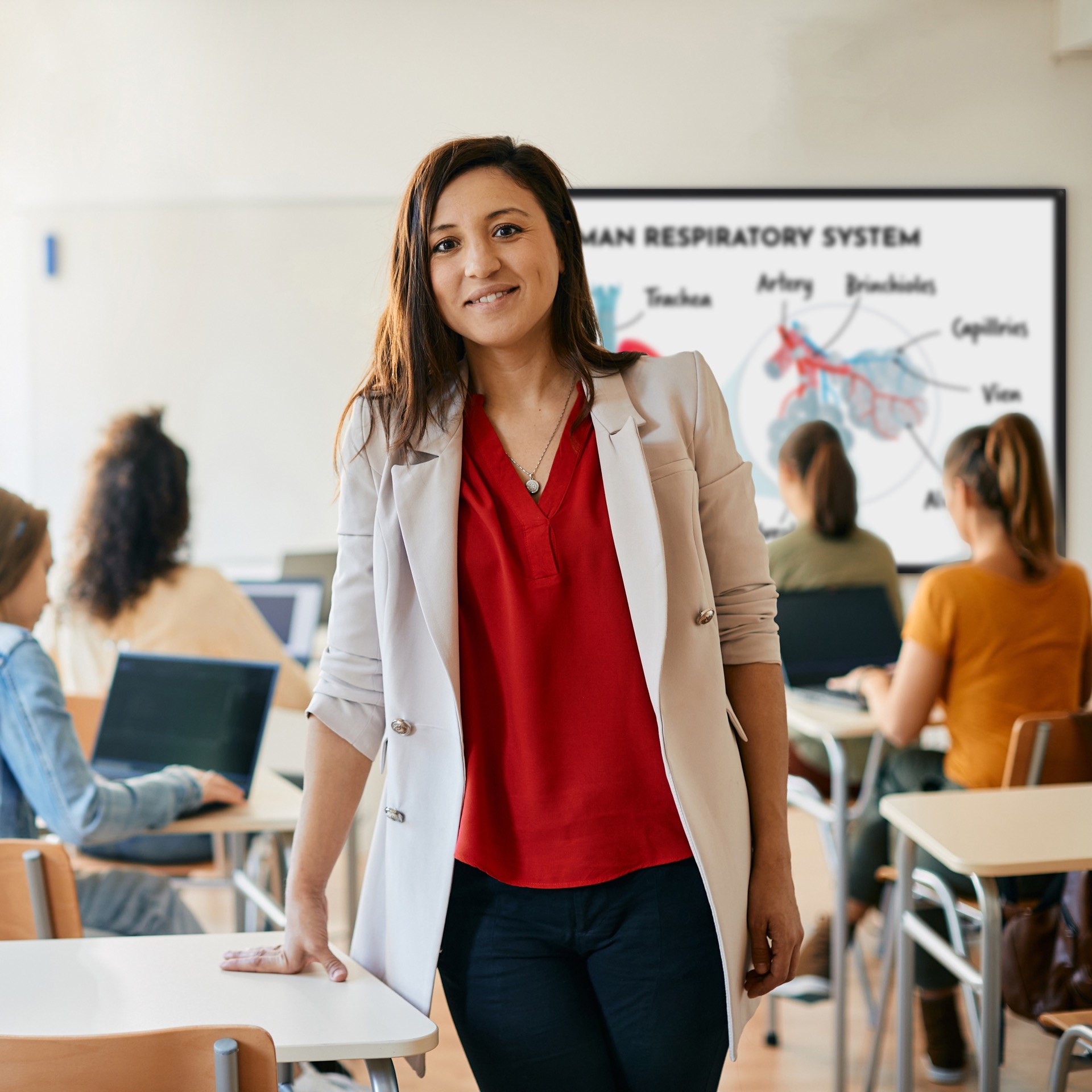 Teacher and 
 IT-friendly solutions
Helping you support your staff
Using our products is simple for teachers and easy for IT administrators. Learn how we support both along the way.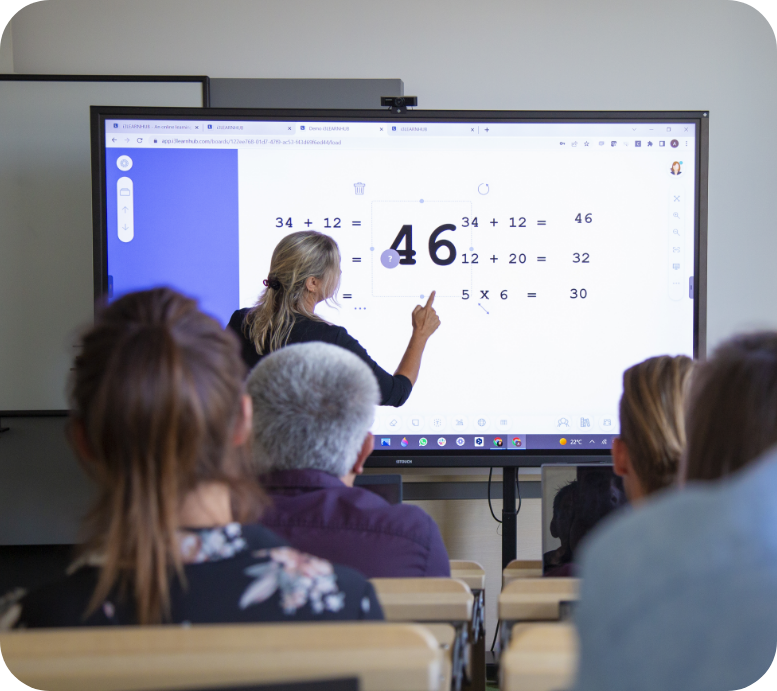 Get the most from 
 your investment
Training and implementation specialists
We provide hands-on and professional training led by our expert education consultants. Choose from different customized sessions to meet your educational goals and needs.
Our training sessions are designed to meet teachers and schools where they are, at any tech level, and within budget.
For every classroom
How interactive displays are used in education
It can be hard to keep the attention span of students and make lessons fun and interactive. With the i3TOUCH or i3SIXTY 2, in combination with our active learning tools like iMO-Learn, your little ones will keep moving and challenge themselves
in new ways.
See how the Omnimundo school in Antwerp uses the i3SIXTY 2, i3TOUCH and iMO-Learn cubes to help students with different learning levels and styles stay engaged and ultimately have fun!
---
Higher Education can benefit from an interactive touchscreen in many ways: from screen sharing to the infinite whiteboard or 3D models, the i3TOUCH can be used in mathematics, sciences, architecture, or engineering classes, just to name a few.  
See how the new engineering school at the University of Tennessee uses our mobile solution to let students collaborate as one class and in breakout groups. 
---
Teaching remotely challenged educators and schools across the globe to come up with new or different ways to deliver lessons. With our Hybrid or Remote Teaching studio set up, all of the tools you need are packed into i3LEARNHUB, our education software, and can be accessed by teachers and students at home or school.  
Just because a lesson is remote doesn't mean it needs to be any less engaging. See how the Valley Stream School delivered remote lessons using our teaching software and how they returned to the classroom with new insights into their educational technology. 
Case studies
See a few of our case studies
More resources for Educators