10 Ways to Use Technology in the Classroom
Written by i3-Technologies
Friday, January 14, 2022
Looking for some tips on how to use technology in your classroom? In this blog post, we give you 10 activities you can do in your class using easy web technologies.
Looking for some tips on how to help you better integrate technology in your instruction?
This blog post has you covered. It features 10 activities you can do in your class with the help of web technologies.
These include:
Go on a virtual field trip
Quiet a noisy classroom
Use videos for mini-lessons
Coordinate live video
Add multimedia elements to presentations
Use digital exit tickets
Study and critique web content
Gather student feedback
Launch a wiki page or blog for a collaborative assignment
This work is based on Marcus Guido's post '25 Ways to Use Technology in The Classroom'.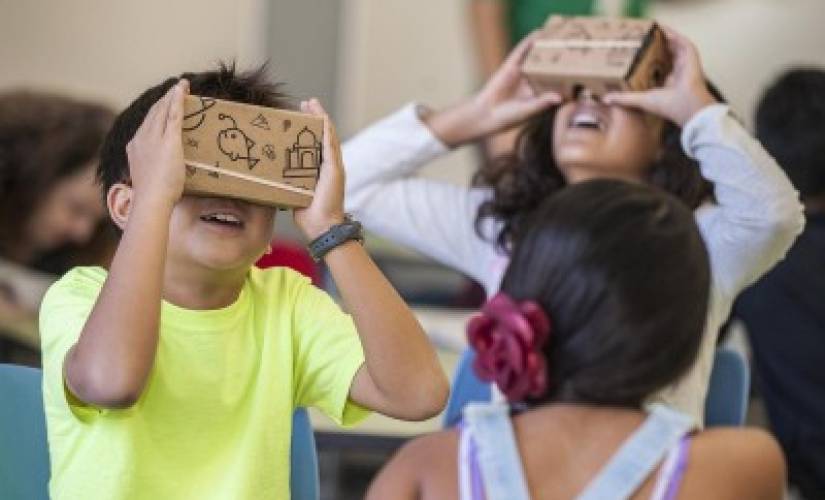 2. Quiet a Noisy Classroom
To make it easier to give lessons and presentations, use a tool that tracks and displays classroom noise.
For example, Too Noisy is an accurate noise meter. You'll likely find that — without having to tell them — students will become quiet when the meter spikes.
This means most of them won't be as disruptive when you give a lesson or run an independent work activity. They may even shush each other.
In turn, you'll have an easier time presenting content.
3. Use Videos for Mini-Lessons
You can bolster your lesson plans by using videos as stand-alone overviews for some topics.
Also available as skill reviews and previews, there are many websites that host teacher-made video content. TeacherTube is an example of an education-only version of YouTube, covering core school subjects.
You can search for a specific topic or browse by category, quickly finding relevant videos. For example, searching for "middle school algebra" will load a results page containing study guides, specific lessons, and exam reviews.
This easy way to use technology in the classroom adds a multimedia element to your lessons, which can effectively resonate with visual learners.
Research has shown that the use of animated videos can positively impact a child's development in several competence areas including memory, creativity, critical thinking, and problem-solving.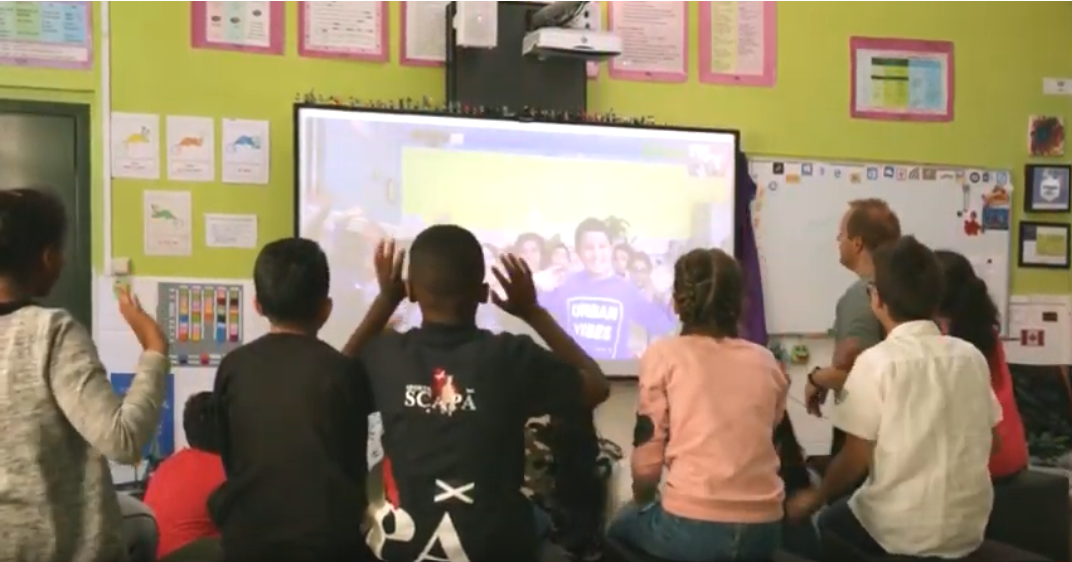 5. Add Multimedia Elements to Presentations
Whereas slideshow presentations entirely made up of text can disengage students, ones with multimedia elements can effectively hold their attention by varying content delivery.
When applicable, try to include:
Images
Graphs
Pictographs
Podcast clips
Sound effects
Short video lessons
News, movie, and television show clips

In i3LEARNHUB you have the ability to also include:
Animated apps
3D-models
Activities

You don't have to scour the Internet to find relevant graphs and pictographs — you can make them yourself. There are free online tools that take you through steps to input data, adjust labels and modify your design.
It's likely that slideshow presentations already play a part in your lessons, and adding different kinds of media can make them more engaging.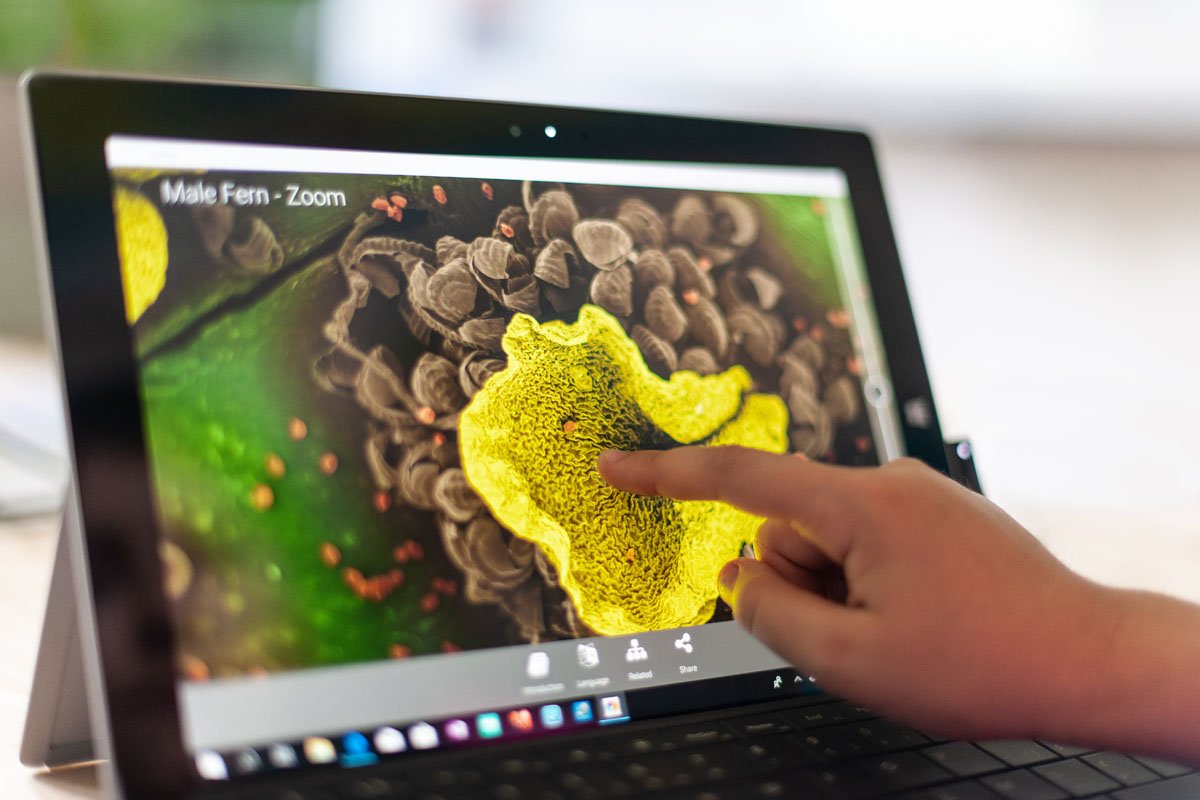 6. Use Digital Exit Tickets
Saving ten minutes at the end of class for exit tickets opens the door for easy technology use.
Exit tickets can take the form of:
Online Journal Entries — Using an online notepad, students can write a journal entry to summarize what they learned.
Slideshow Comments — Sharing copies of slideshows from the day's lesson, students can make comments through PowerPoint or Google Slides to review and expand on important points.
Tweets — In 140 characters or less, students can summarize the most important point they learned in class. You can easily see what they wrote by asking them to use a class-exclusive hashtag.
Exit tickets are not only quick from a student perspective, but you should find them easy to introduce and oversee.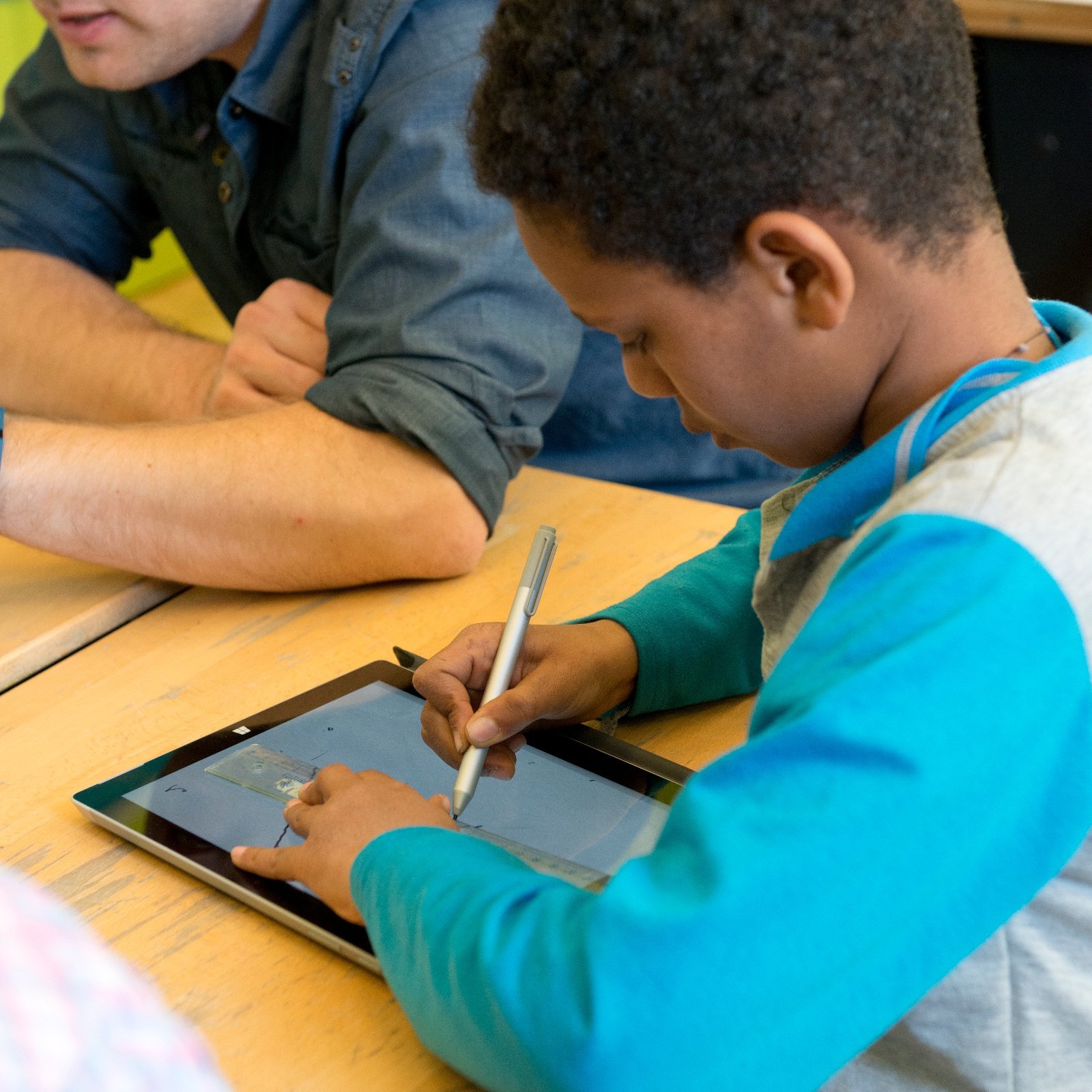 8. Use Online Mind Maps for Class Brainstorms
A digital take on brainstorming, there are websites you can use to create clear and detailed mind maps faster than written ones.
For example, many teachers use MindMeister, as its features are designed for students and educators. Put the program on a screen that everyone can see. Work with your students to brainstorm ideas as a way to reinforce lessons or launch a problem-based learning exercise.
It should only take a few minutes to set up this kind of classroom technology.
9. Gather Student Feedback
To encourage student input about content-processing activities, create and distribute surveys.
In a few minutes, you can create forms and polls using the quick quiz or multiple choice activity in i3LEARNHUB.
Students can give responses through personal or classroom devices, giving you insight into the activities they prefer.
Based on the results, you may find an easy way to improve lessons. This could even involve using new technologies in the classroom.
10. Launch a Wiki Page or Blog for a Collaborative Assignment
Collaboration doesn't have to take place face-to-face, as you can give group assignments focused on creating a wiki page.
There are many programs you can use to create wiki pages, which are web pages that different people can edit.
As a project, students can create one about a relevant topic. This process inherently encourages collaboration — students must contribute their own content to the page, editing and refining each other's work. This version of a group paper may also prove to be more engaging than its classic counterpart.
Blogging can be a creative outlet for students, lending itself especially well to language arts classes and other writing-heavy subjects.
There are free templates and comprehensive privacy settings on platforms such as WordPress, which you can use to host each student's blog.
As for the products they can create? Some popular options are:
Poems
Short essays
Diary entries from the perspective of a historical figure or character from a novel
Blogging takes some time to set up, but — once you're rolling — it's one of the easiest ways to introduce and use technology in the classroom.
---