Our stories
10 Ways to Use Technology in the Classroom
Looking for some tips on how to use technology in your classroom? In this blog post, we give you 10 activities you can do in your class using easy web technologies.
Interactive Screens for Education: The how, why, and what you need to know!
Interactive screens for education have developed massively in recent years, they provide many affordances for learning, engagement, and activity in classrooms.
Wednesday, November 17, 2021
Interactive Screens for Schools Improve Curriculum and Test Scores
Boost classroom cooperation, subject retention, and test scores by using interactive touchscreens in the classroom.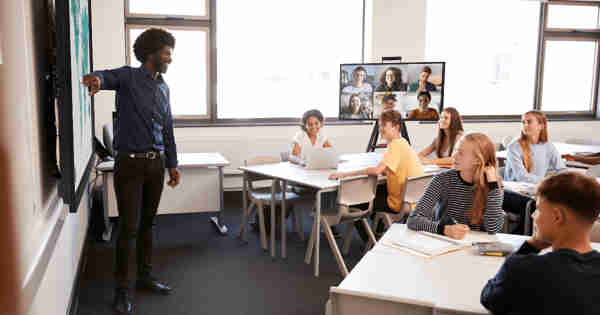 Welcome to the Hybrid Classroom
How to easily combine lessons in class with distance learning.