How to Build a Digitally-Savvy Workforce
Written by i3-Technologies
Tuesday, January 25, 2022
It is no longer news that the digital world is disrupting traditional workflows. Get your organization ready for the future of digital by building a digitally-savvy workforce.
Businesses find it hard to attract, hire, develop, and retain the 'right' talent, especially in digital roles. It is no longer news that the digital world is disrupting traditional organizations.
Human capital as well as workforce planning, and development have become significant global issues. Nowadays, the majority of jobs are at risk of automation, and there's a high chance that the future generation will work in new job types that are yet to exist.

Presently, a large percentage of employees lack the appropriate skills that are required in their industries.
Digital leaders stress that new ways of working and agile talent are needed for an organization to grow and quickly adapt to change in the fast-moving digital landscape.
Relevant digital skills have to be built to remain competitive in our ever-changing fast-paced world. Here are five ways through which a digital-savvy workforce can be created.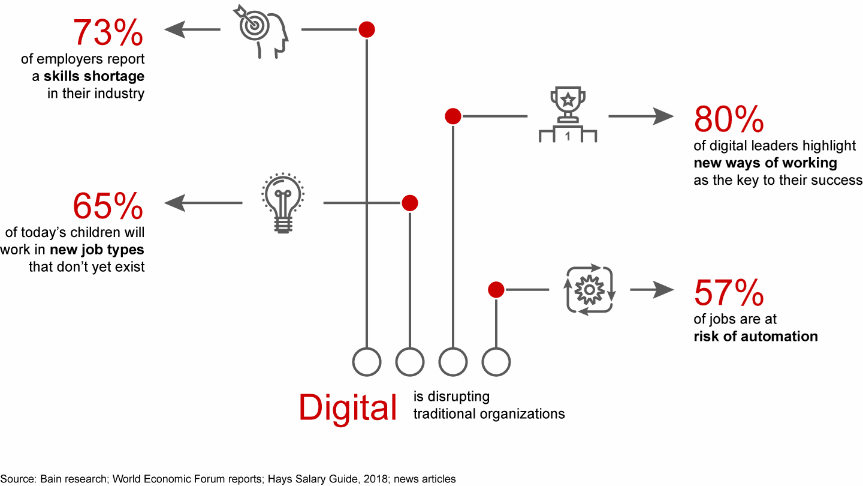 Build a Digital Culture
Culture remains the leading barrier to digital transformation. In order to build a digital-savvy workforce, restrictive mentalities must be purged, and new behaviors pushed for. Cultivation of a sufficient digital culture needs to be an integral part of running successful business systems.

It is important to create a work environment that embeds digital culture and also informs, engages and empowers employees. This can be done by first ensuring that the organization's values are clearly defined.

Tooling up with technology, adopting innovative ways of working, training, and empowering the workforce as well as ensuring that the organization is aligned with your digital values are some of the ways you can build a digital culture.

Read more about building a digital culture for success.

Digital culture can be controlled and made into a decisive instrument of development for digital transformation if properly managed and planned for. Also, building a digital culture includes accepting change.
Special skills, evolving tools, and managerial techniques that are important to the advancement of an organization have to come to play and be embraced as soon as they emerge.
Understand Human Capital
Knowing the capabilities of all employees across the organization is as important as defining the values of the organization itself. To promote progress, the capabilities and inadequacies of each team member have to be accounted for.

Defining the digital skill gap within the workforce helps to quantify what skills are lacking and the necessary steps to take to fix the lag. This could either mean pulling different teams together to drive projects or engaging new talents into the business workforce.
Therefore, talent management and HR departments have to be taken as seriously as sales or marketing would be. Effective workforce planning is significant in developing a digitally savvy workforce.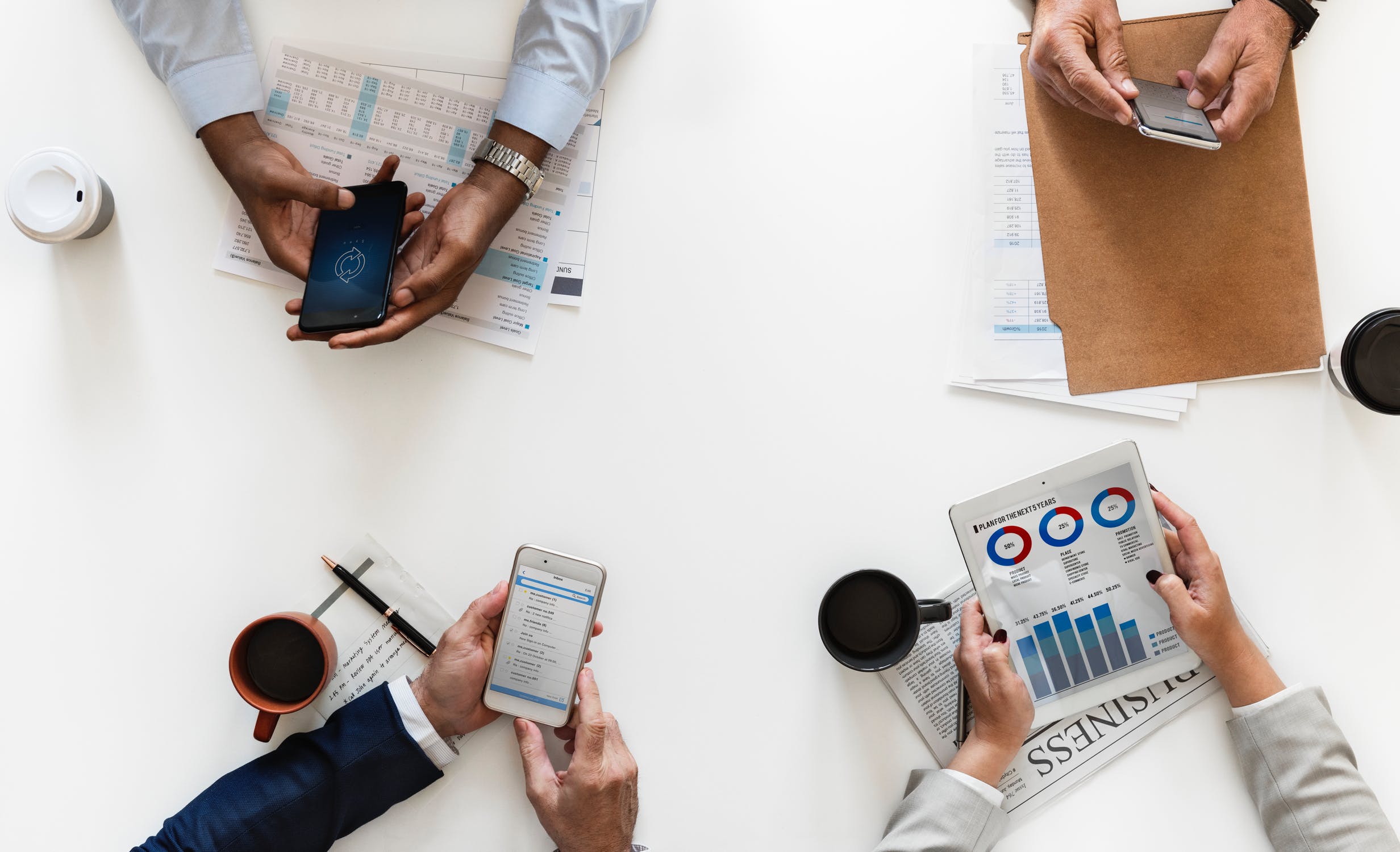 Build a Diverse Workforce
Diversity fosters innovation. A digitally-driven workforce is not void of innovation. Different teams and departments consist of numerous individuals, who are working together. However, they could have different ideas and skills that they work with.

A diverse set of experiences, perspectives, and backgrounds from employees help to foster innovation, develop new ideas, and guide business strategies in an organization.
When it comes to skills, having a diverse set of proficiency and expertise in the organization is fundamental for an active and digital-savvy workforce.
It would be in the best interest of any business to encourage diversification, incorporate it into business practices, and build a successful organization.
Invest in Continuous Learning
Employees want to be able to adapt to any situation or challenges their job places upon them. The only way this can happen is through continuous learning utilizing practical and facilitated training, or through self-paced learning or reading.

While employees are engaged in organizations they work for; they hardly have the luxury of getting adequate facilitated training. The onus then is on company executives to facilitate practical exercises for their employees, as this eventually tells on the output of the organization.

It is crucial to invest in upskilling to keep skills up-to-date and relevant as well as to encourage employee engagement and retention.
A proper learning and development program does not only serve the requirements that a workforce should have and refuels the necessary skills, it also distinguishes an organization from others and attracts new talents to the company.
Drive Collaboration
Collaboration is vital as it is no longer contained to one department but permeates across the business from marketing to sales to IT and so on.

Collaboration is essential, especially with an organization that has a diverse workforce. In a place filled with people of different cultures, ages, and capabilities, having a collaborative mindset works best, so employees not only help each other but also teach others.

Collaboration across an organization can create a culture of sharing and an environment ripe for innovation.
And in today's digital age, there can hardly be any collaboration without using proper digital tools. It is then important to invest in the right tools to foster organic, employee-driven collaboration.

Collaboration also cuts through a customer base that is diverse and will help drive engagement to a range of prospects using a varied set of knowledge.
Time to Reflect
When it comes to digital transformation and building a digital-savvy workforce, an organization needs to take out real-time to reflect on its values and match them up with its goals.
So, while the organization takes strides in developing its digital environment, it is crucial that all of its steps are gauged and worked on.

What makes an organization stand out from others is its ability to adapt to change fast and effortlessly, particularly in today's technology-driven world. And this cannot happen on its own; the workforce has to be readily carried along.
Risk-taking, agility, and very importantly, collaboration must be characteristics of any workforce that not only wants to survive but thrive in the present day's digital trend.

Technology has to be used to build collaboration amongst teammates. Interaction-enabling and collaborative tools should be employed. Are you looking for tools to boost collaboration across your business and empower employees? Check out our solutions
---