Meet the i3TOUCH X-ONE
Written by i3-Technologies
Tuesday, February 22, 2022
i3-Technologies is excited to announce the newest i3TOUCH interactive flat panel, the i3TOUCH X-ONE. The i3TOUCH IFPs are the core of i3-Technologies' digital ecosystem. 
The newest member of the i3TOUCH Family.
The i3TOUCH X-ONE brings upgraded processing power and speed with Android 11 and an Octa-Core CPU with 8GB of RAM, an improved touch experience, vivid image quality, fuller sound, multitasking capabilities, and more. It's a robust, powerful, and intuitive device that is easy for everyone to use. Simplified maintenance of the device with automatic OTA updates and remote management capabilities. 
The X-ONE comes with the pre-installed software, i3STUDIO. i3STUDIO is a user's complete toolbox including whiteboarding, annotate, wireless presenting, video conferencing, and integrated browser. Users also enjoy unlimited and free OTA software updates – forever, meaning the investment in an i3TOUCH will not require any additional funds or new purchases from schools or organizations to have best-in-class equipment. It also means fewer problems and lower maintenance.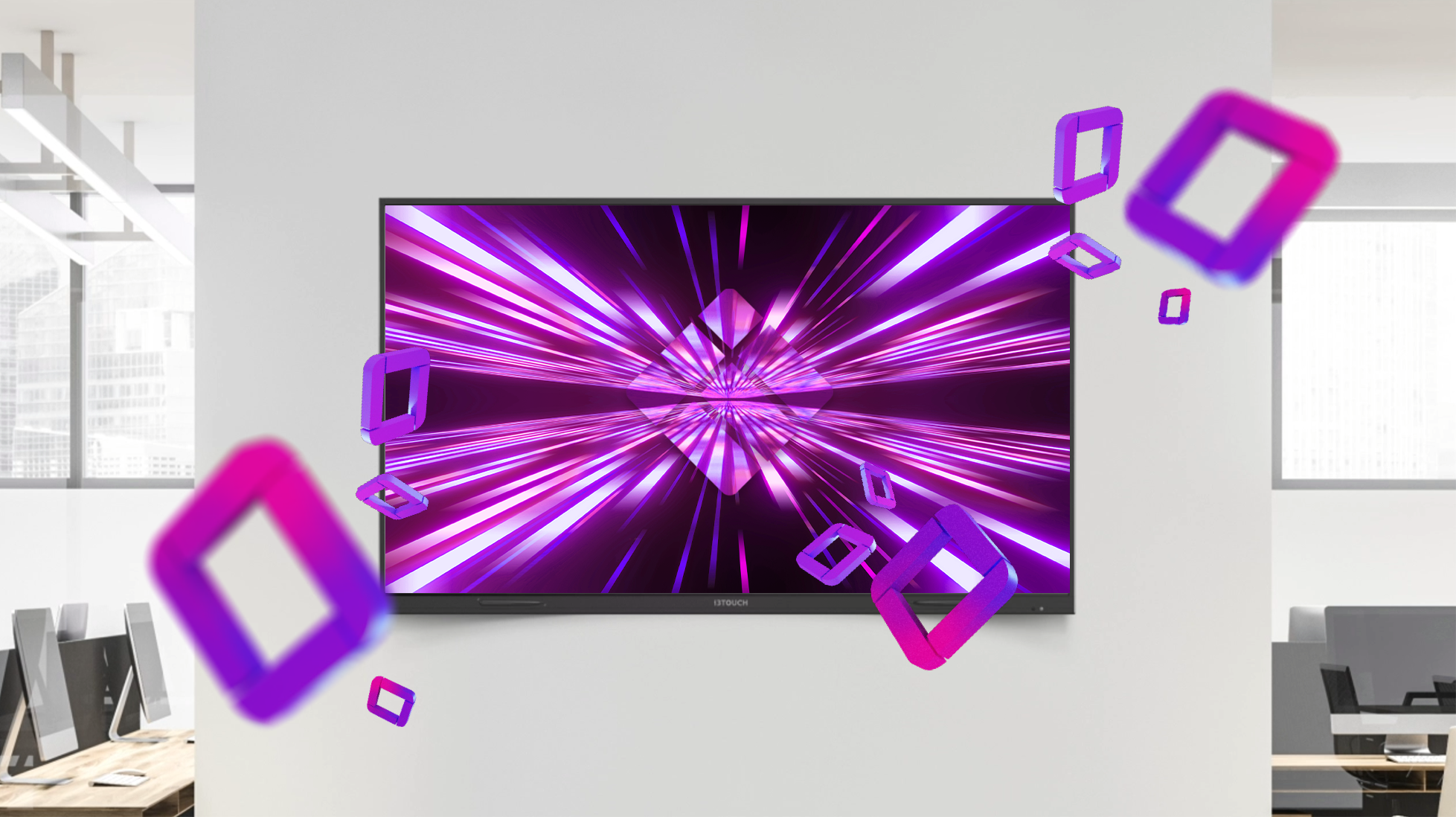 Based on feedback from users, the i3-Technologies team works to continuously develop new features to meet the changing needs of educators, corporate users, and IT and support functions. With the new and upgraded features on X-ONE, we keep the hassle away from the teachers or colleagues in your office and give IT administrators the power to handle complicated tasks with ease. 
"The i3TOUCH X-ONE is more than just an interactive whiteboard. It is an intelligent device with top-grade processing power, which allows you to not just use the software onboard, but also to use a variety of apps to help tackle teaching, meeting or collaboration challenges." - Lars Van Sweevelt, Director Product Development and Marketing att i3-Technologies.
i3TOUCH X-ONE Features
The new I3TOUCH X-ONE from i3-Technologies will include the following new and updated features: 
3x Faster Processing Power at your Fingertips  
Go straight to the stuff that matters most. Android 11 and an Octa-Core CPU with 8GB of RAM is optimized for how you use your i3TOUCH, which gives you powerful device controls and easier and faster ways to present, navigate and so much more. It works better in higher-density environments and supports an increased capacity of devices. Work at the speed of thought with this reliable, ultra-responsive device. 
Vibrant Colors and Sharper Lines  
Capture attention with hyper-detailed 4K images and videos. The X-ONE brings a captivating image quality to presentations and videoconferencing. Rest assured everyone is viewing the content the same way with the anti-glare glass and optimized viewing angle. 
Better than pen-to-paper  
A natural touch and writing experience are our top priorities. Thanks to optical bonding and zero-gap technology we are able to achieve a better than pen-to-paper feeling. Of course, we incorporated an eraser and writing side to the pen for convenient, intuitive writing.  
Plug into possibilities with USB-C hub 
One cable connection with USB-C. Just one cable for audio, video, power, and touch. Enjoy having access to all the tools connected to the display, such as the webcam or mic, straight from your laptop, and with 60w charging capability for your device, you never run out of battery power during a lesson or presentation.  
Fuller sound  
The advanced audio system pumps out loud and full-bodied sound that is capable of filling a whole room. It handles lows, mids, and highs with competence, thanks to the integrated subwoofer. 
Multi-tasking  
Supports split-screen mode allowing you to use two apps at the same time on your i3TOUCH X-ONE. 
Adaptive Intelligence 
The combination of a motion and light sensor will optimize your viewing experience to all lighting conditions and keep energy consumption balanced. 
Reduced Eye Fatigue 
With DC Dimming mode, a blue light filter, and an anti-glare coating, the i3TOUCH X-ONE offers a best-in-class in viewing experience that tremendously reduces eye fatigue. The blue light filter is certified by TÜV Rheinland.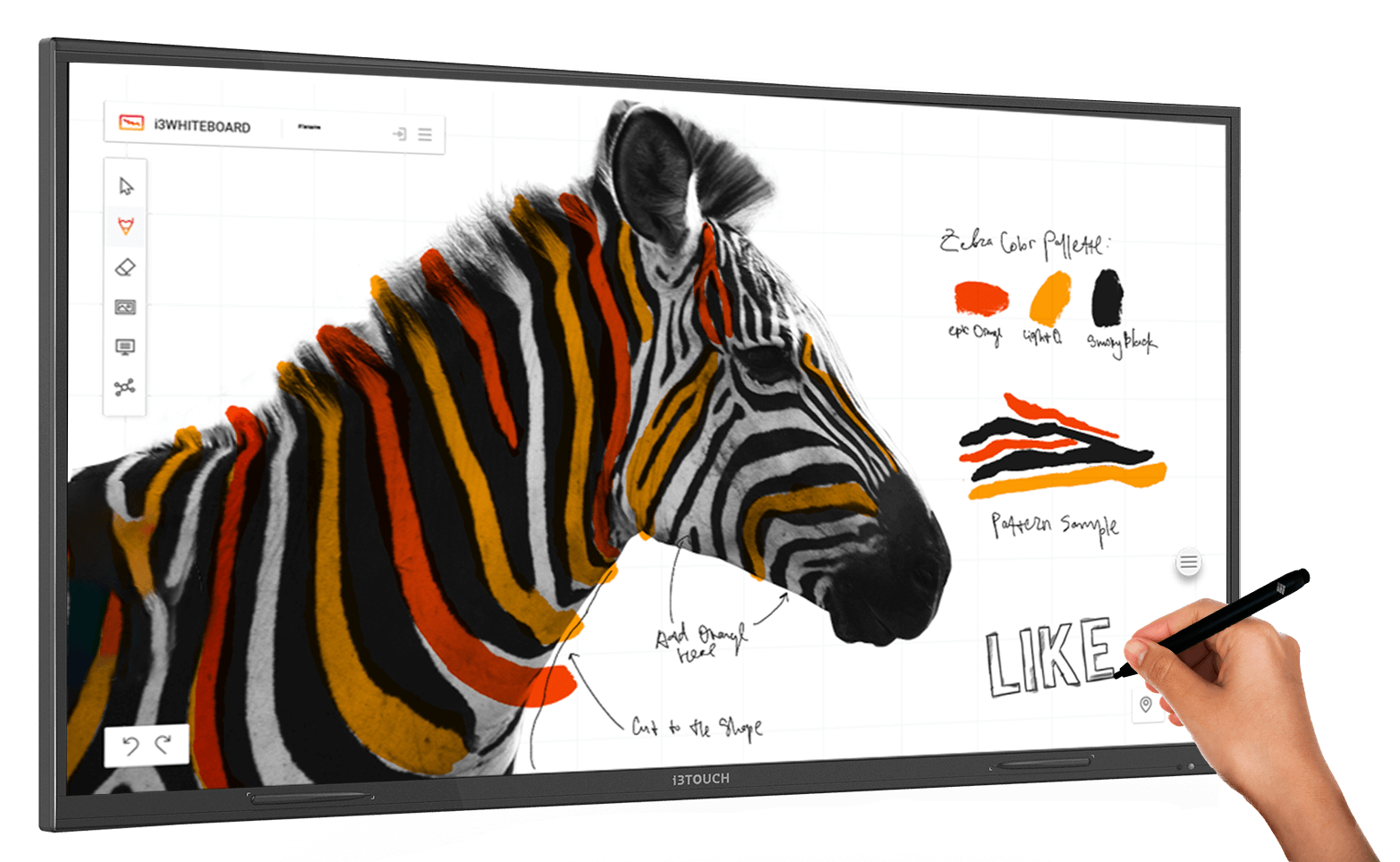 For corporate environments, the X-ONE's ease-of-use, ease of integration, low-cost maintenance, and remote device management makes the difference. X-ONE is a modular offering and is compatible with a number of third-party integrators, apps, meeting room hardware, and control systems that an office might already be using. Our devices are also suited for Microsoft Teams Rooms. 
For education the upgraded processing power and ease-of-use of the X-ONE allow for i3LEARNHUB, i3-Technologies' interactive teaching and learning platform, to run seamlessly on Android 11, saving schools the additional investment on an OPS or minicomputer for the interactive display. When it comes to equipping your school and classrooms with the right technology, we are confident we bring the best quality-to-price ratio on the market. 
"With X-ONE we are making it easier for IT Administrators and support roles to update their fleet of devices without stopping lessons or interrupting meetings," said Sweevelt. "All of our i3TOUCH displays come pre-installed with completely new and future-proof technical architecture with improved management capabilities including notification and messaging system, integrated support, and OTA updates." Smoothly upgrade without impacting the usage of the device. 
---