Connected Interactive Displays enable better collaboration via the cloud
Written by i3-Technologies
Friday, October 8, 2021
For a long time, professional interactive displays for digital collaboration and digital signage have been separate and/or standalone solutions. Cloud technology puts an end to that. Thanks to the cloud, ecosystems can now be built which connect interactive displays with countless other hardware and software solutions. This offers important advantages to end users and organizations that use these systems, especially now that hybrid working and learning environments are taking over.
Interactive Android displays become intelligent edge devices thanks to cloud technology.
Interactive displays have become a standard in education and business in recent years. They have developed from relatively static solutions to contemporary, interactive systems. Today, these displays are equipped by default with a software suite consisting of a clear and easy-to-use (Android) operating system and a set of functional applications for whiteboarding, annotating, wireless presenting, and conferencing. In addition, these displays can be linked with numerous hardware accessories, such as cameras, smart sensors, and collaboration bars, as well as third-party applications and cloud applications. These could be cloud platforms for centrally collecting sensor data (e.g., air quality), platforms for creating project schedules and communicating tasks (e.g., via JIRA or Trello), specific cloud software for teaching, or tools that enable IT administrators to configure all displays remotely.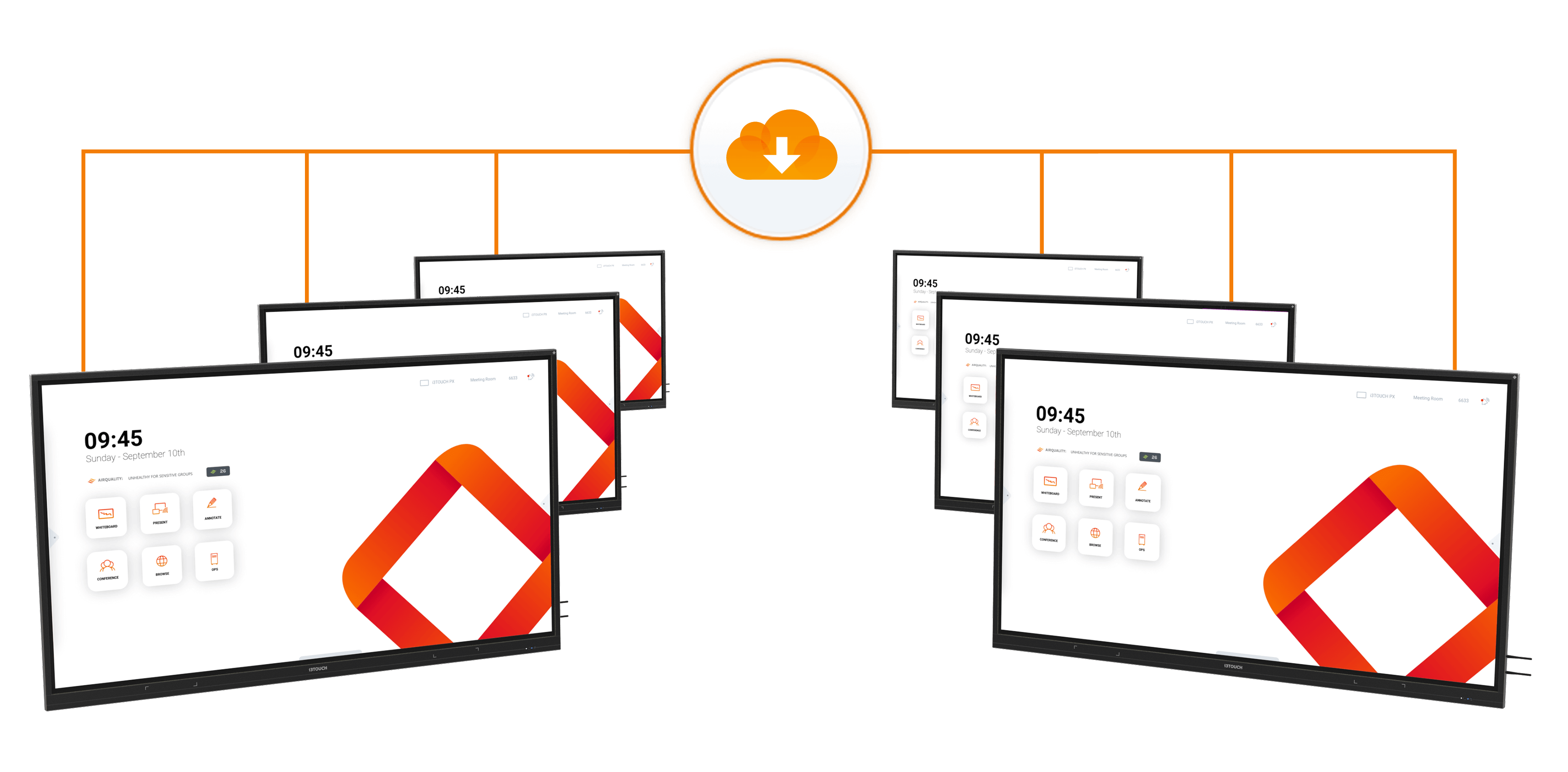 i3-Technologies makes its firmware updates available via OTA (Over The Air) and can monitor which displays may experience problems with a firmware upgrade. This data allows them to optimize support and resolve issues before the end user even notices them. 
Smart sensors & data analytics as a weapon against Covid-19 spread
 The interactive displays of i3-Technologies can also be equipped with 'smart sensors'. For example, i3-Technologies developed the i3CAIR, a sensor combination that is connected to the display via USB cable and that measures the air quality on the basis of CO2, particulate matter, humidity and temperature. When certain values ​​are exceeded, alerts appear on the display so the necessary measures can be taken. Moreover, this data is also sent to the i3RDM platform in the cloud and the IT administrator or prevention advisor can keep an eye on things in real time. The data is stored in the cloud, reports and trend analyzes can be easily made from this data. For example, large and small catering establishments, schools, sports halls, cinemas and offices could have a direct view of the air quality, spread over various locations. Think of a restaurant chain or school group with multiple locations throughout the country. i3RDM is the ideal tool to monitor the air quality in any organization, spread over different locations, in one overview.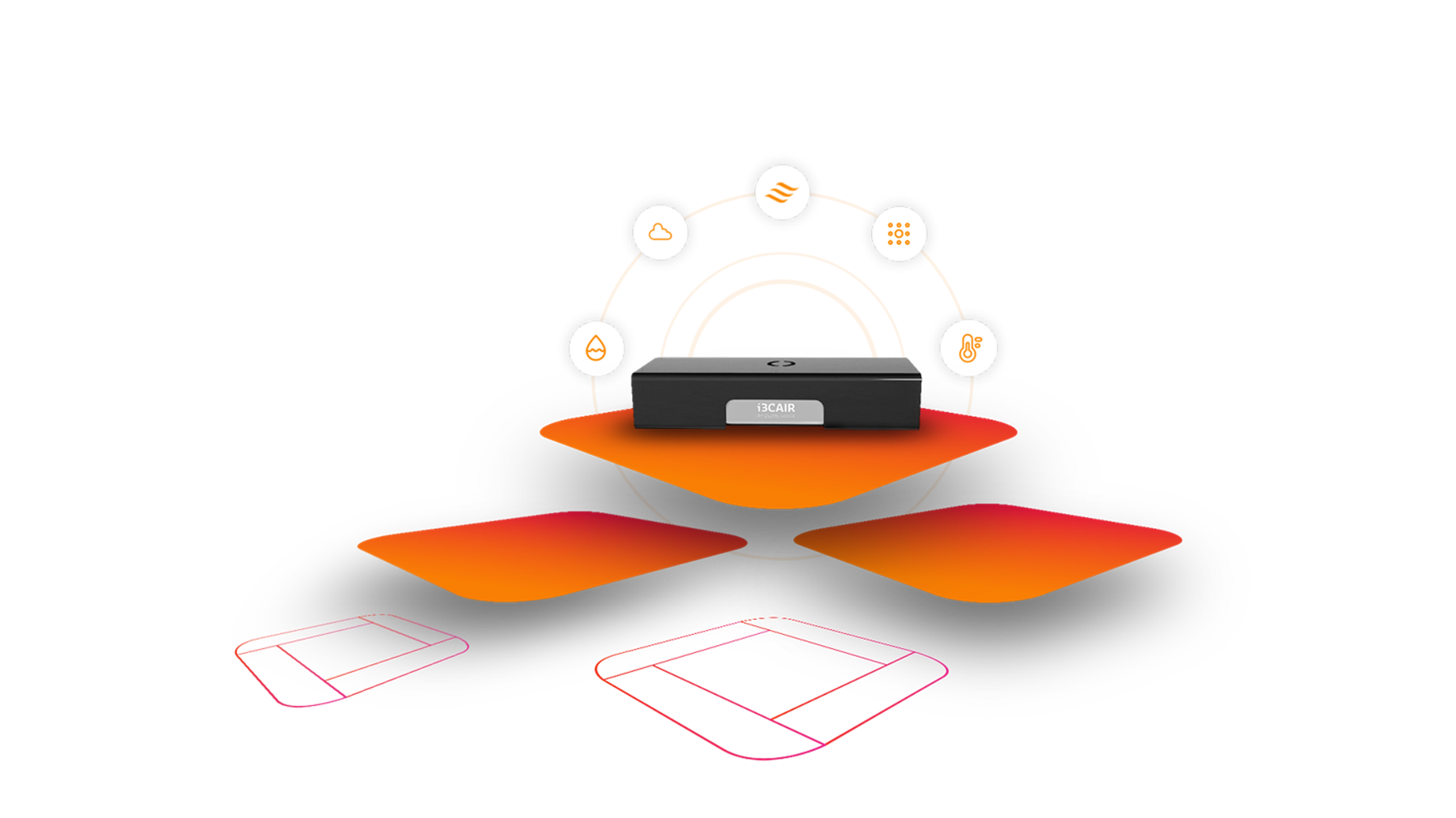 For an ecosystem like that of i3-Technologies, cloud technology is indispensable. It not only ensures a much smaller management burden and a more efficient use of various assets, but also supports innovations such as IoT and edge, which we are actively looking into. This means that the interactive display has evolved from a 'didactical' tool to an intelligent connected solution that creates a much greater added value for schools and companies. 
Read the original blog (in Dutch) from CloudWorks here: https://cloudworks.nu/blogs/geconnecteerde-interactieve-displays-zorgen-voor-betere-samenwerking-via-de-cloud
---