Cross-Continent Collaboration with Zeeman
Written by i3-Technologies
Tuesday, March 7, 2023
Zeeman – a well-known name in the Netherlands, is a European retailer with approximately 1300 stores in the Netherlands, Belgium, Luxembourg, Germany, Austria, France, and Spain. Zeeman's head office and logistics are in Alphen aan den Rijn, Netherlands. Virtual meetings and digital collaboration are essential with about 10,000 colleagues across different countries and time zones. While undergoing an office transformation, Zeeman upgraded their meeting room technology to make it easier for colleagues to connect, collaborate and engage.
Mixed Meeting Room Tech
Previously their meeting rooms were fitted with a non-touch TV monitor, USB camera, and quite a few wires to connect everything together. Not everyone in the office had the same kind of laptop, and if visitors and buyers came to have meetings or give a presentation, connectivity was always an issue. This proved to be complicated and took much longer to set up and start a meeting or presentation. Without a touchscreen, colleagues often ran back and forth to their laptops to switch slides or take notes. There also wasn't a way to easily share notes or annotate over presentations to share with their colleagues later.
Office Transformation
When the HQ decided to renovate their building, Pieter Planqué, the Facility Manager at Zeeman, decided it was time to find a better solution. Together with Ricoh and Ruitech, Zeeman ultimately decided to equip their meeting rooms with the i3TOUCH and a Poly X50 camera.
"We looked at different options to have a dedicated computer and cable in the room, but that would mean that every room would be differently outfitted. We wanted one option, one single solution. And the best option we saw at that moment was coming from i3-Technologies, with the Android-based computer built into the i3TOUCH, and the screen was a touchscreen. So, [with an i3TOUCH], we didn't have to use cables, we can do it through Wi-Fi, and it works amazing for us."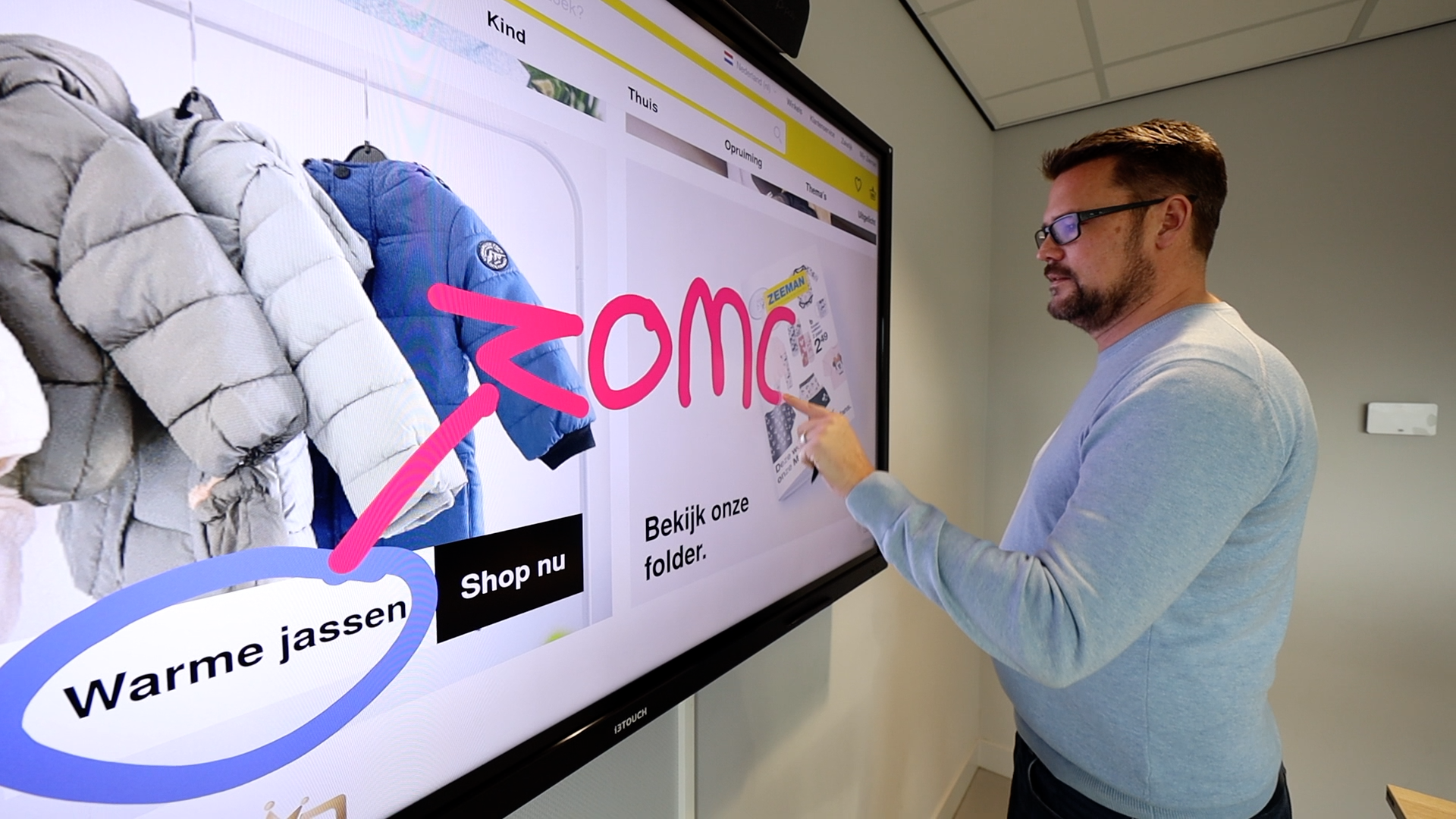 A Teams Meeting Connecting the World
After wanting to try out the i3TOUCH for themselves, Zeeman HQ received a demo unit of an i3TOUCH X-ONE on a mobile stand from Ruitech. Ultimately, they loved its connectivity and collaboration capabilities so much that they kept the demo unit and purchased more i3TOUCH displays for their meeting rooms.
One of the main things the i3TOUCH is used for is to connect Zeeman with buyers and suppliers across the globe to discuss products and how they're being made, what colors are being used, etc. Planqué said, "It's a Teams meeting connecting the world." The team doesn't have to physically fly to Asia so often anymore. "It's a big screen, and it's got bright colors, so to talk about the products, fabrics, it's nice to have such a nice screen at your disposal," said Planqué.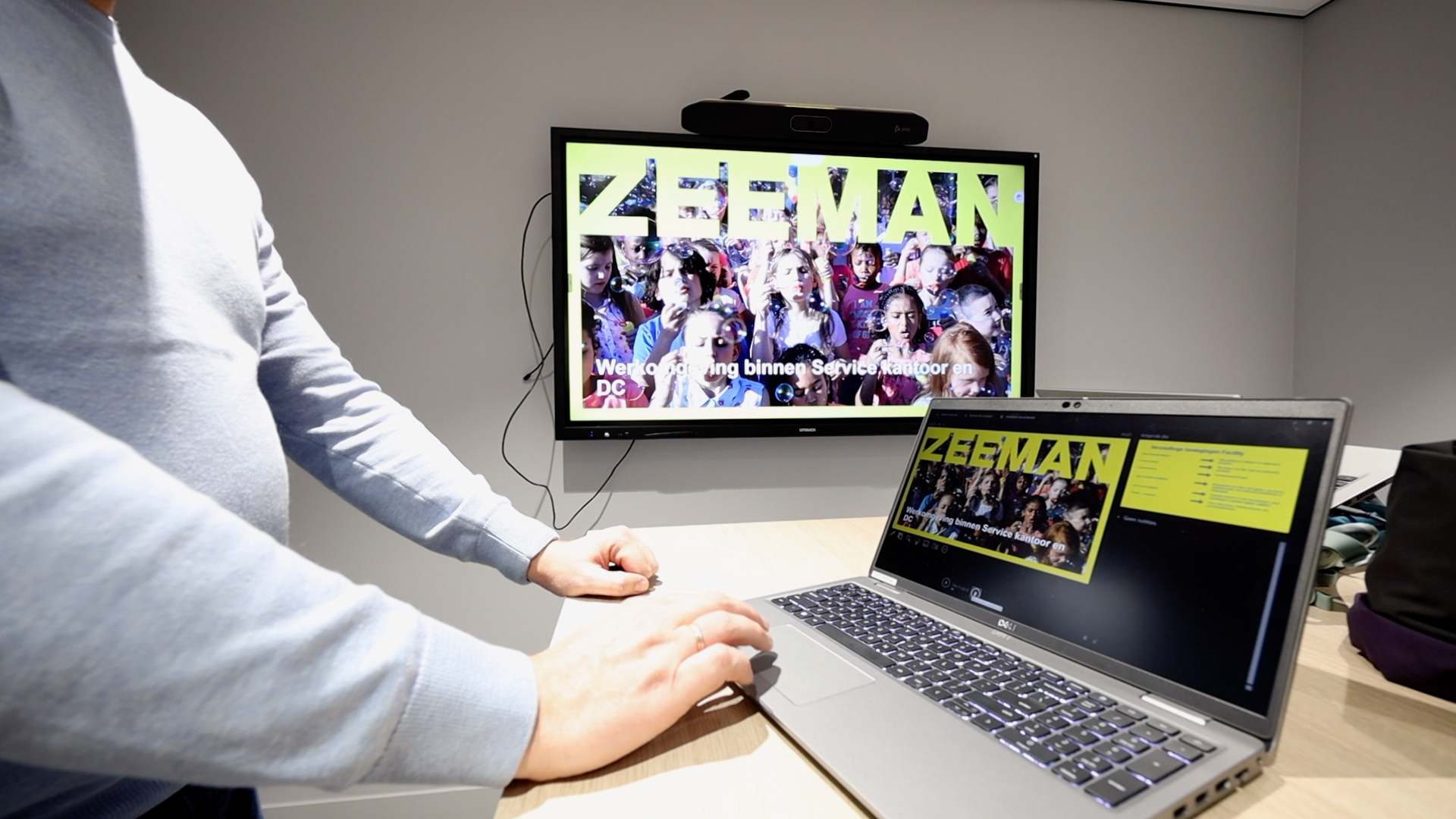 Better Communication, Collaboration, and Engagement
"We're working hard right now to better our IT systems because we have a lot of internal meetings, and it's nice to show the computer software programs on the big screen. That's really an advantage, to have such a big screen in the meeting room, so everybody can see your computer screen," said Planqué.
Of course, the annotation and the whiteboard functions are amazing. When you're designing new products and trying to be creative, you can draw on the board, but you don't lose it. You don't have to take a picture afterward or take the paper with you. You digitalize it through the screen, send it to your computer, or keep it in your Teams or OneDrive."
Watch the Video Case Study Below:
---