How interactive displays help with collaboration and connection in decentralized offices - Volturno CorpWork
Written by i3-Technologies
Wednesday, December 21, 2022
Volturno CorpWork is a new and disruptive concept of corporate coworking that combines premium meeting rooms, comfort, specialty coffee, and interactive video collaboration technology from i3-Technologies to offer companies and their employees a groundbreaking work experience in an innovative space of more than 5,400 square feet designed to maximize comfort and productivity of teams collaborating on-site mode, remotely or hybrid.
Tell me about your role in Volturno CorpWork. What does your company do?
My name is Diego Battini. I am Wadi's Digital Innovation Manager. For the Volturno CorpWork project, I have been in charge of implementing technology solutions for meeting rooms.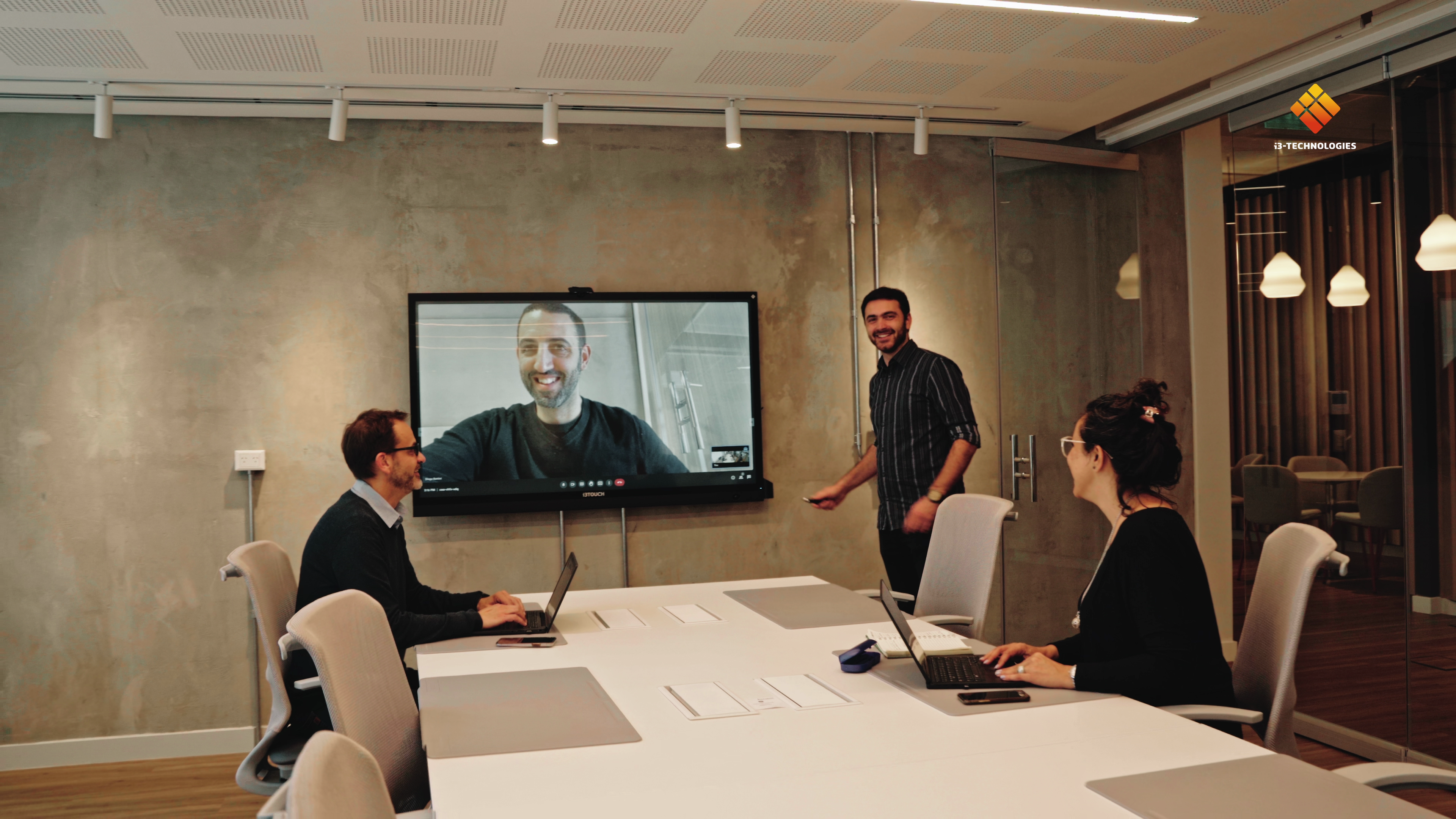 How did the offices look, and how did people work before having interactive displays?
The decision to open Volturno CorpWork is related to the concept of decentralization –companies will offer this space to their employees so that they do not have to commute downtown every day and that people from the southern area have Volturno CorpWork handy so that they can come to work every day.
When we had to decide what type of technology we would install in Volturno CorpWork while we were seeking to install state-of-the-art, intuitive technology, the main brand that came to our mind was i3-Technologies, since we believe that the interactive screen is vital in the meeting room. It is the one that will allow us to have all the tools we need to carry out all our meetings.  
What was important for you to improve in terms of meeting rooms?
We recommended the team have innovative technology but easy to use for a person who arrives for the first time and has to use an interactive screen.
Another great challenge we faced was making things simple for people who needed different tools. We had to find a solution that included everything that needed to be done in a meeting room, from any videoconferencing system, in any videoconference application and, besides, that would be easy to use, with a minimalist, simple, intuitive design.
Why did you choose i3-Technologies?
When we were posed with the challenge to decide what technology we would install in Volturno CorpWork, the main brand that came to our mind was i3-Technologies, since we believe that the interactive screen is something vital in the meeting room. It is the one that will allow us to have all the tools we need to develop all our meetings and tasks.
How did your colleagues adapt to the interactive displays?
At first, very few screen functions were used, just whiteboarding and wireless screen sharing. Now, video calls are mostly made through the screen; it is widely used for presentations with Office tools (especially the floating inks). Everyone adopted the interactive screen as a core tool in the meeting room.
What are the problems i3-Technologies products are solving for the meeting rooms?
The equipment is installed in video collaboration environments in our CorpWork meeting room. Any collaborator from any company can have a meeting, and intuitively, with a work team in the same place or with someone who is not present by using all that our i3TOUCH offers: the whiteboarding, the screenshots, the floating inks, and the connection with all software tools. 
I believe that by providing collaborators with more tools, we help their routines to be more dynamic. In the present context, where we mainly go to the office to meet our colleagues and make presentations with people from outside the company utilizing video calls, the interactive screen, with all that it offers, has turned into a vital tool to carry out better meetings. It fosters collaborative work, and it enables enriched experiences.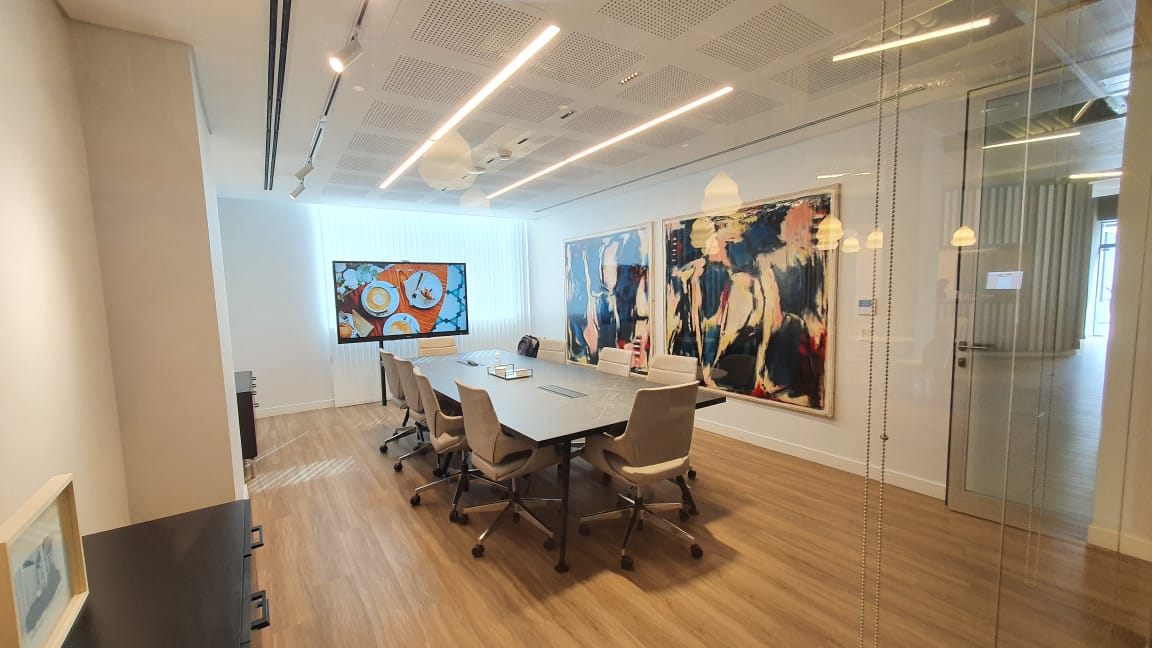 I love discovering people's approaches to interactive screens and seeing what they do. Most people see the whiteboarding screen and start drawing and scribbling on it. When they discover that they can write in pencil and erase with their hands, those functions call their attention. I bet that, on most screens, the first word that is written is "hello". And I guess that, subconsciously, screens are welcome to their new workspace.
Watch the video case study [Spanish] below with Volturno CorpWork, Area Exponencial, and i3-Technologies.
---