Control multiple i3TOUCH displays, effortlessly
Unlock a personalized i3TOUCH experience with our customization features. Choose between different backgrounds, launcher modes for business or education, personalized buttons for frequently used applications, and choose between a dark or light dashboard theme. With i3RDM, making the i3TOUCH your own is easier than ever.
Keep a large fleet of displays under control
Managing a large fleet of displays is no issue with RDM. From configuration overviews to group or device-specific views, a few clicks is all it takes to update your settings for one, two, or a hundred devices. Are your interactive displays offline? Not a problem. Thanks to the advanced command queueing feature, they'll update with your chosen configuration once they reconnect to i3RDM.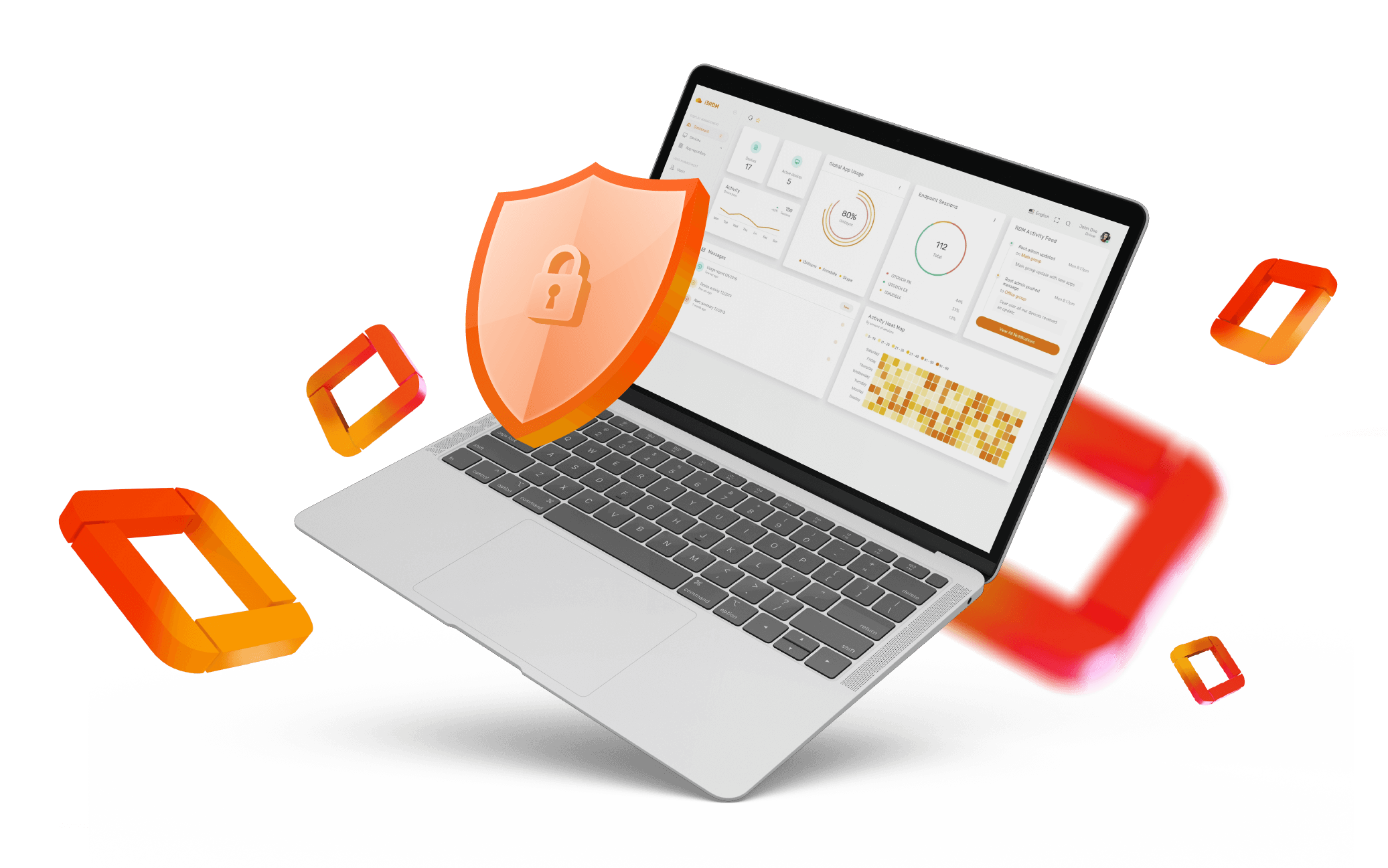 Feel secure with i3RDM
Our security and access control features prioritize data protection with remote wipe, device lock, and PIN code protection functionalities. Personalized profiles allow for better user control and protect your organization's data. With i3RDM, you can confidently maintain a secure and compliant environment.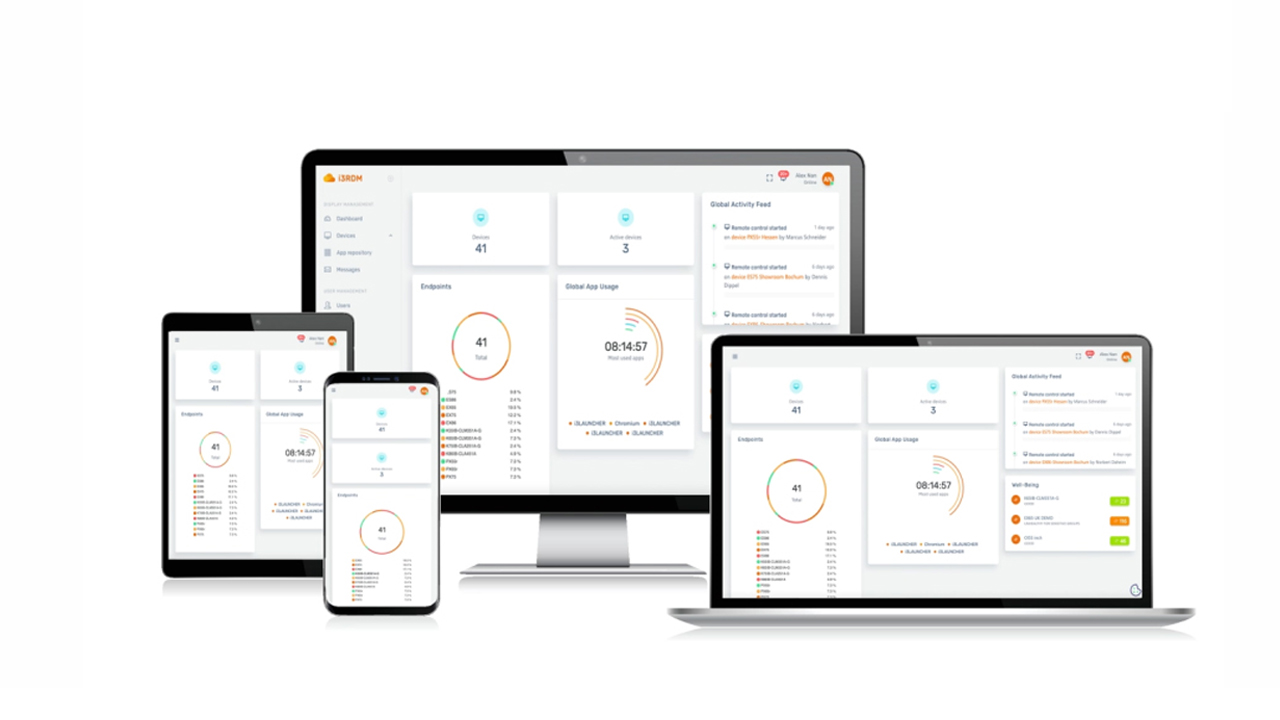 Enjoy Advanced Firmware and Software Management Features
Thanks to our advanced firmware and software management features, your i3TOUCH interactive displays are always current, secure, and optimized for performance. With OTA updates and automatic firmware updates, you can rest assured that your organization is always on the cutting edge of technology.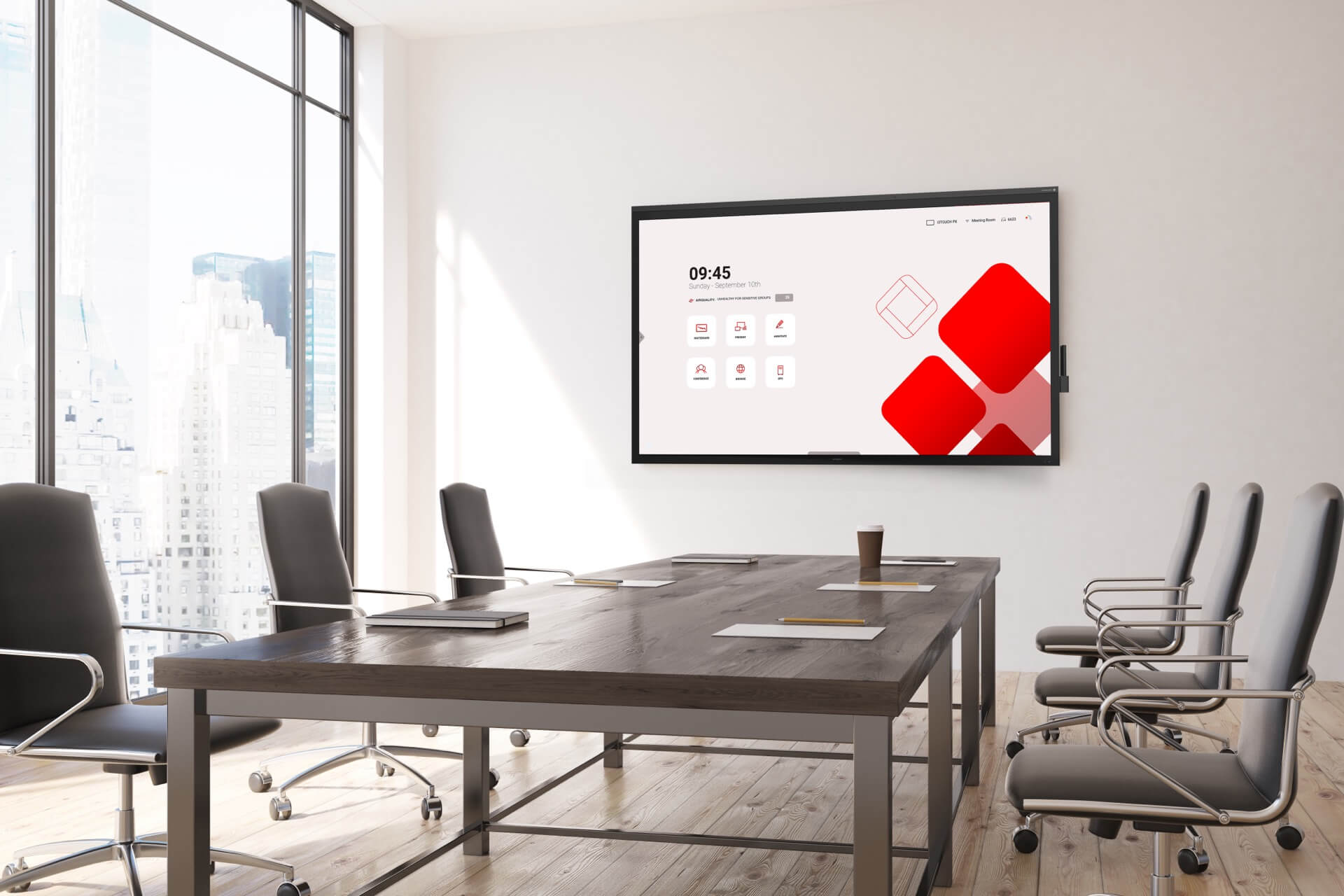 Personalize your users' experience
Tailor your i3TOUCH displays using i3RDM's innovative remote configuration feature. Capture and store settings ranging from general system preferences to application-specific configurations. No matter how varied your needs are, create a seamless user experience across your devices.