At the Schillerschule in Unna, an elementary school in Germany, they are aware of the benefits of an active lifestyle and try to get the children to exercise all day long, both during gymnastics and regular classes. Since the beginning of this school year (2018), the school has been using the smart cube iMO-LEARN to promote active learning through analog and digital activities.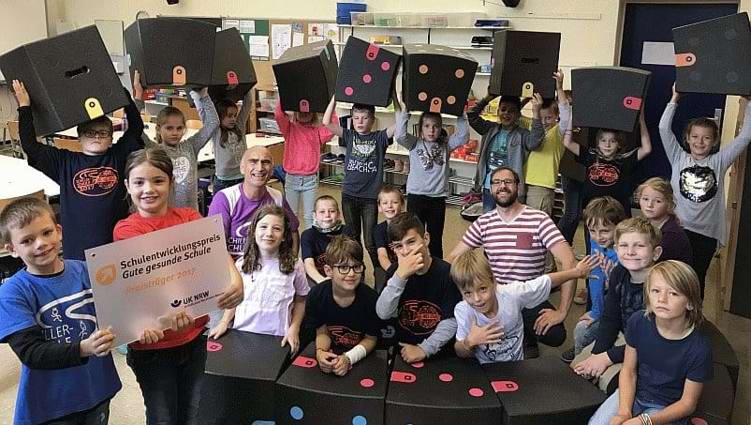 Active learning with iMO-LEARN
Teachers connect the iMO-LEARN to the online learning platform i3LEARNHUB with motion detection sensors as digital learning tools.
For example, in some classes iMO-LEARN is used to learn about separating waste in a playful and active way. The children all stand with an iMO-LEARN next to the floor projection generated by i3LIGHTHOUSE.
They have to decide if the projected image is paper, plastic or general waste. Then they have to turn the iMO-LEARN to the color that corresponds to the type of waste and shake it to confirm their choice. The software automatically checks whether the children's answer is right or wrong.
The teachers are convinced that iMO-LEARN is a useful learning tool for their lessons. "iMO-LEARN is a great starting point for children to communicate and collaborate with each other and moreover, they don't have to sit down to learn. iMO-LEARN helps them learn things, move around and have fun during class"!
---
Written by: i3-Technologies on Thursday, July 1, 2021