i3 Tech Update: Q3 2022
Escrito por i3-Technologies
martes, 20 de septiembre de 2022
This quarter in our technical newsletter, we discuss new feature releases in i3RDM, the new Miracast feature on E-One, and a look at the upcoming releases.
New Feature in i3RDM: Remote Firmware Management
Installing update 1 of 5…
We've all experienced that moment when finishing up a long workday and have just turned off our Windows-based machine (Credit to Apple users here).
Nothing says installing and managing updates is a much-needed task to keep all our systems up and running, but the process could, in some cases, be more pleasant.
At i3-Technologies, we understand this necessity, and therefore took some time to put the management of updates in your hands!

In our upcoming November release, our i3RDM (Remote Display Management) solution will be extended with the following features:
1. Automatic notifications if new firmware becomes available for your devices
In your i3RDM user profile settings, you can turn on the notifications you would like to receive about new firmware releases. Be it a browser popup, or an email, receive the information the way you like it
2. Enable or Disable the 'Automatic firmware updates' setting
By default, firmware updates will be automatically installed on all i3-Technologies devices. However, if you start managing your firmware installation schedule, you can safely disable this setting for one or all of your devices simultaneously.
3. Install firmware updates remotely to any of your managed devices
From the detail page of any device, you can push newly released firmware to that specific device.
4. Schedule the device updates whenever you see fit
Perhaps the most important and interesting feature is the ability to schedule when the firmware will be installed. Schedule the update when it fits your organization best, ensuring the most uptime for the displays and avoiding unconformable side effects.
Subscribe to the i3 Tech Update
Miracast is coming to E-ONE : a technical deep dive....
In our upcoming November release, our i3TOUCH E-ONE panels will support Miracast streams. What is Miracast?
Well, Miracast is a very easy-to-use casting standard that utilizes Wi-Fi direct, differentiating it from other casting standards such as Google Cast, Airplay, etc.
Miracast is a standard developed by the Wi-Fi alliance and is therefore accessible to everybody wanting to adopt it. (But for example, Apple chooses not to…)

Let's take a closer look at the 3-step process of setting up a Miracast stream to the i3TOUCH E-ONE display.
1. Broadcasting
As with most casting solutions, the display will make itself detectable by sending out broadcast packages.

These packages are UDP/mDNS, so to use Miracast, the network should be properly configured to allow the transmission of these packages. The devices that want to cast to the E-One panel should also be in the same subnet as the display to receive these broadcast beacons.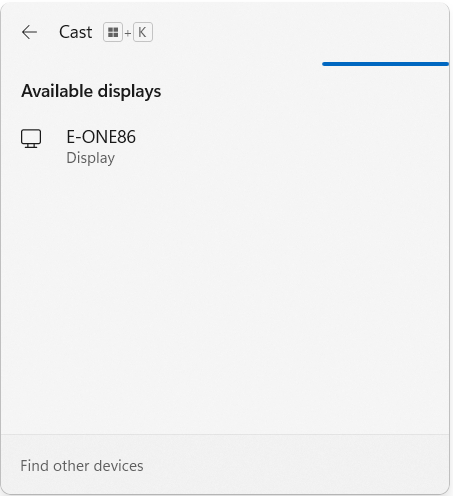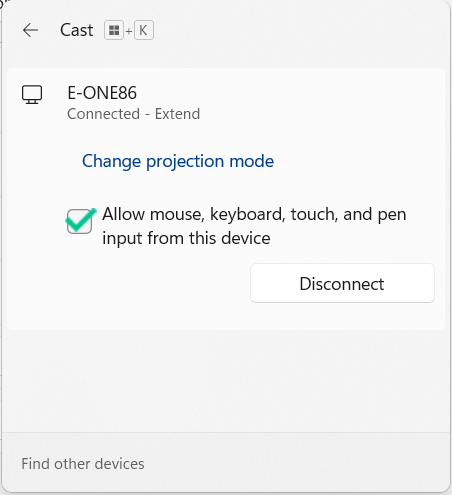 Upcoming firmware releases
Precursor:
The below-announced scope and timing are subject to change. Although the i3-Technologies Product Development Team is investing a lot of time and effort into adhering to the release calendar, delays and or scope changes may occur.
In these releases:
New languages: Italian, Lithuanian, Hungarian, Romanian,...
i3WHITEBOARD updates:

New tools: Compass, Ruler, and triangle tools added
New backgrounds for sports and business
Password-protected i3WHITEBOARD files

i3RDM updates:

Remote firmware management
Added Remote Configuration functionalities

Various stability improvements and bugfixes
Release-Calendar:
Below you can find the preliminary planned release schedule.
i3-Technologies will send a short notice, at least 24h before the actual releases are rolled out.
| | | | | |
| --- | --- | --- | --- | --- |
| i3STUDIO applications |   | Week 46 2022 |   | |
| i3TOUCH Firmware updates |   | Week 47 2022 |   | |
Release notes will become available after their respective releases on the designated product page on i3DOCS.
Leave your Feedback and Suggestions
Don't forget to subscribe to our technical newsletter to stay up to date with the latest developments!

Which feature would be useful for your team to control remotely? Want to try using i3RDM? Any other questions or feedback?
---